Busy Busy Thistle Feeders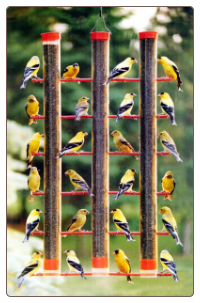 With their nesting season winding down, Goldfinches abound! Their electric yellow plumage is hard to miss. Adults feed babies thistle, or nyjer seed exclusively, so large capacity or extra thistle feeders are very helpful this time of year. Even those convenient thistle socks or bags, are an excellent way to accommodate all the newcomers.
Because of their sweet nature, Goldfinches will usually just give up and fly off rather than fight at crowded thistle feeders. A fresh water source such as a bird bath is also very enticing to all songbirds, and with moving water like the dripper shown here, birds will be flocking to your yard!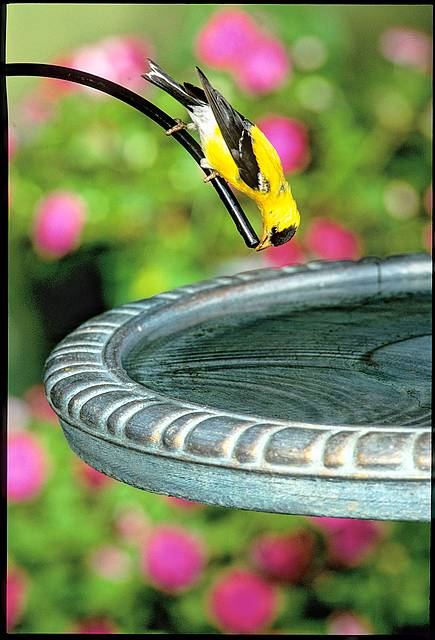 Remember to keep thistle feeders out year round to enjoy these vibrant summer colors. Goldfinches' plumage will start to fade in the fall when they molt, but the same cheery birds will hang around your yard if offered thistle seed on a consistent basis.
Happy Birding!