the wavy tube bird feeder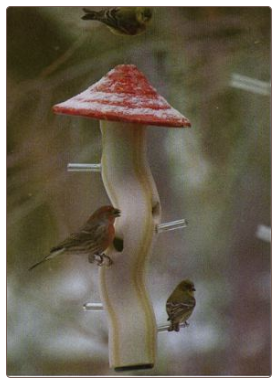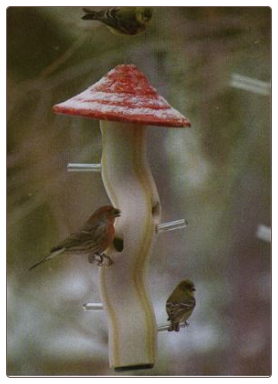 So folks are doing the wave?
It seems the contagious wave has also found its way to bird feeders! These very cool ceramic bird feeders are hand crafted in the most vibrant of colors. Ceramic means they'll never fade and are virtually chew-proof to squirrels too.
This tube bird feeder is a work of art with its natural form and earth tone tube. The design just lends itself well to nature and is guaranteed to compliment any landscape or garden. The overhang roof helps to protect seed from weather, and the perches are constructed of durable acrylic. Birds love them!
Also available in a gourd shape, you could say it's a variation on the tube bird feeder. These unique bird feeders are totally fun and functional, and meant for feathered friends. They make great, long lasting gifts for any occasion, and gifts that will actually be used and enjoyed by the recipient. You can never go wrong with gifts approved by Mother Nature!