Get your lovebird the perfect gift…a Copper Roof Birdhouse
Roses are red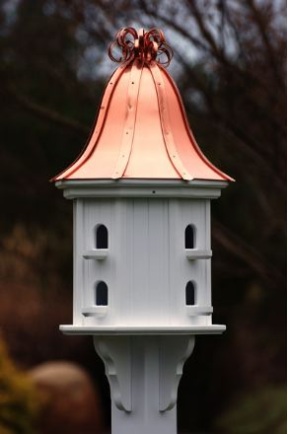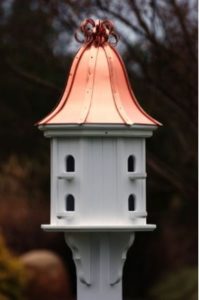 Violets are blue
Get a Copper Roof Birdhouse
She'll be all over you!
No, no, no.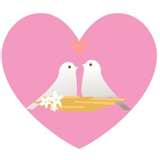 Roses are red
Violets are blue
Do something different this year,
Splurge on a gift for both of you.
A copper roof birdhouse-just lovely in the yard
Better than chocolates, most contain lard!
In pretty white vinyl that looks like wood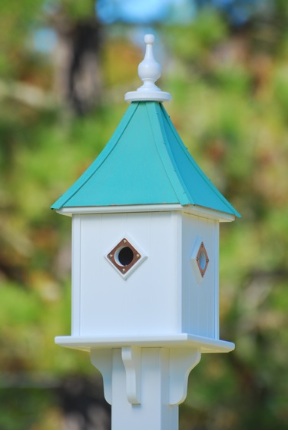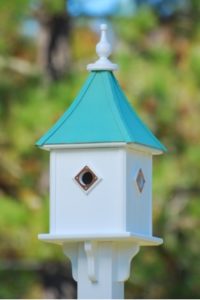 More folks would have one if they only could.
Quality crafted right here in the USA
In 20 years this house looks like the very first day.
Because birds will be nesting real soon around here
Declare your love, lift your glass, and toast spring is near!
And up north birds will start nesting before you know
By the way, that copper's sure got a beautiful glow!
Natural nest spots are limited, competition is tough,
Helping birds raise babies makes it not as rough!
Watch out for predators and house sparrows too
Martins and Bluebirds especially depend on you.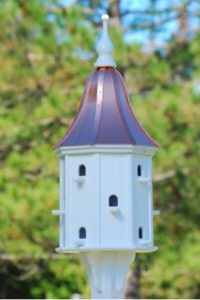 For if you're a landlord and offering birds space
Successful fledges are the goal from your place.
So back to Valentine's Day and that unique gift for two,
Make it lasting and special, a copper roof birdhouse will do!