Fabulously Funny wood birdhouses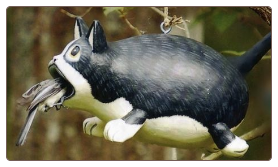 When something brings a smile to your face…it's good.
When that something is an absolutely functional product, well, that's even better!
Unique, hand carved and hand painted wood birdhouses will do just that. Fabulously funny designs to make you smile, while providing real nesting sites for wild birds.
Serving as excellent roosting spots too, these wood birdhouses will entice feathered friends from frigid or inclement weather, and offer crucial protection from predators. Now I ask: What better place to roost on a cold winter night than in the cozy belly of a fun cat or dog birdhouse?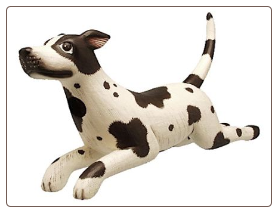 Complete with trap doors or twist-off bases, yearly clean out is a breeze with these fun wood birdhouses. The wood also allows for proper ventilation inside the house to keep birds comfortable in their digs. Available in expressive cats, dogs, favorite songbirds, silver airstream trailers, and even holiday snowmen and santas, you'll find the perfect themed wood birdhouse to please anyone on your list… and for any occasion too.
Check'em out, even if just to crack a smile!