Ever Seen a Double Decker Hopper Bird Feeder?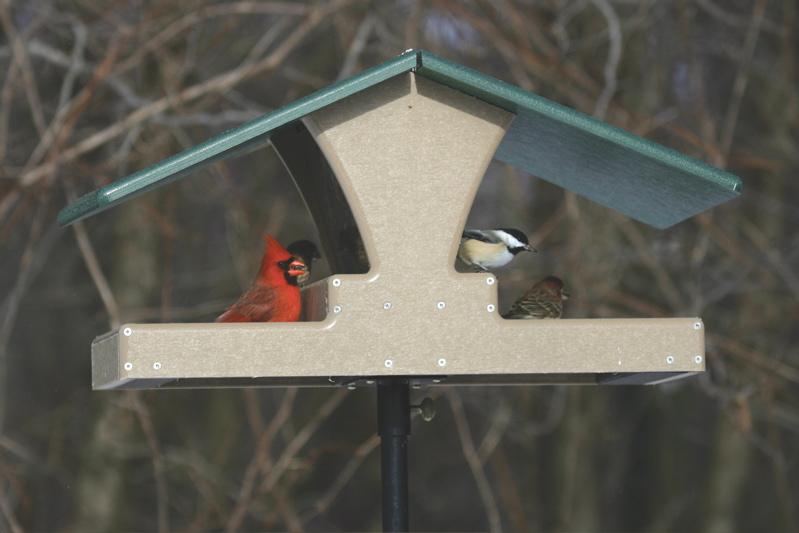 Some bird feeders hold more seed than others, while some feeders just look better in the yard.  There are some large capacity wild bird feeders that really do look good!  You can spend less time filling, and more time watching when using hopper style feeders.  They tend to have a larger capacity than tube feeders, and many will compliment your environment too.
This recycled feeder is a "Double Decker Hopper" and allows more perching room than a traditional hopper bird feeder. The bottom, or base also acts as a seed catcher to prevent unwanted ground mess.  This type of feeder will attract a greater variety of wild birds, while the recycled plastic is guaranteed to never crack, split or fade.  With a 4-quart capacity, you won't have to make as many trips filling the feeder.