window hummingbird feeder trains sprites for hand feeding!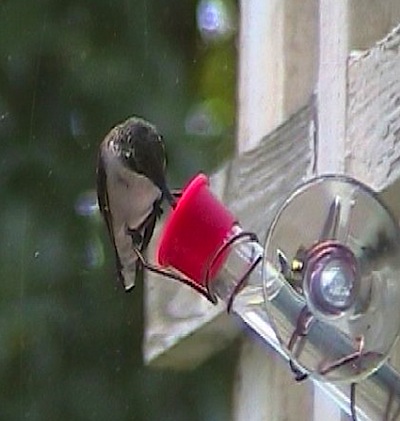 Sometimes it's the tiniest things that can bear the biggest impact. Hummingbirds for example, are the smallest of beaked migratory visitors, but their performances are anything but small in stature!  Putting on some of the greatest shows with their expert acrobatics and natural antics, it's no wonder these tiny sprites continue to mesmerize and endear so many people.
Not too terribly shy either, once they become regulars at backyard fountains or feeders, and familiar with their hosts… they'll buzz by so close you can feel the breeze from their speedy wings! It happened just today… while changing nectar in the window hummingbird feeder – her swift movement caused a swooshing breeze and a bass-like buzz that went right by my head… it made for a pretty magical experience!
Oh, and the tiny tube feeder on the window? It's actually part of set that lets you train hummingbirds to eat from your hand (well almost). The idea is once they get used to the tubes, you sit quietly holding the feeder by the copper wand and the sprites come right up and eat – within twelve or so inches from you. One feeder is staked to set in a flower pot or plant, the other a window feeder. It's actually pretty cool, but does require a little bit of patience. Training time may vary depending on how well your hummingbirds know you.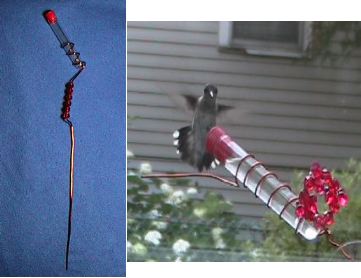 A tiny little feeder set for some tiny birds that promise to bring some big amazement to your world!