Why a Hanging Bird Bath for a Holiday Gift?

We're starting earlier with holiday gift ideas as there's so many cool bird accessories and so little time. Do stay tuned for some pretty unique non-birder gift ideas too!
Theme: The gift of nature can't be matched, for it offers an innate connection that's capable of soothing the soul and clearing the mind. Simply put, watching birds in the yard (or on the patio/balcony) removes life's chaos! It has the capacity to form a bond between people which may not have previously existed.
So why would a hanging bird bath be a make an awesome gift?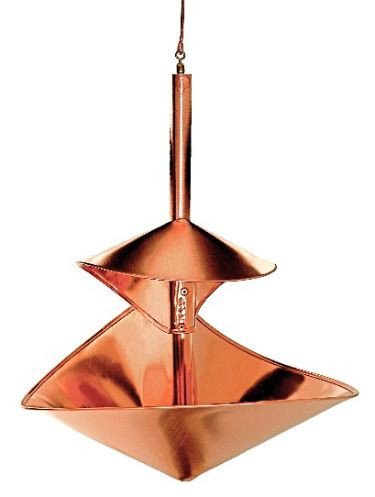 Because they work in the smallest space, because birds adore and use them, because they come in all colors and styles suiting many tastes, including copper, ceramics and glass, but most of all, fresh water attracts more birds than any birdhouse or feeder! Enough reasons? Birds who may not even use feeders will partake in fresh water at a hanging bath.
Lots of options for placement; hang it the from a tree branch, deck bracket, wall hook or garden pole with feeders. Feathered friends will find and frequent it daily. Hanging baths are ideal when their neighbor's cat(s) is always in the wrong yard too…. grrrr, uggh! Civility is required because they're a neighbor, but you want to have the birds too, so placing bird baths or feeders up high is always a good idea.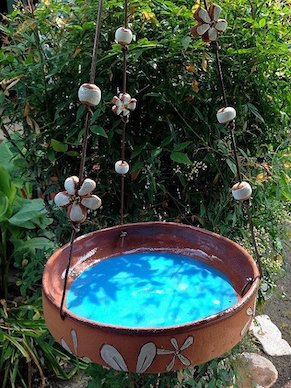 Although birds do tend to bathe more naturally at ground level, a hanging bird bath makes a great gift even for the nature buff with no yard at all!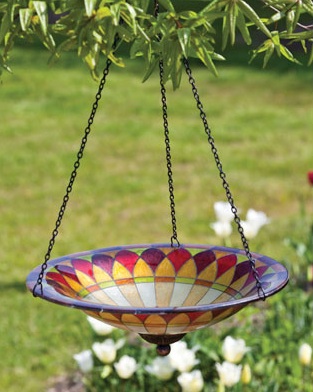 Save
Save