Thankful for a Little Rain Please!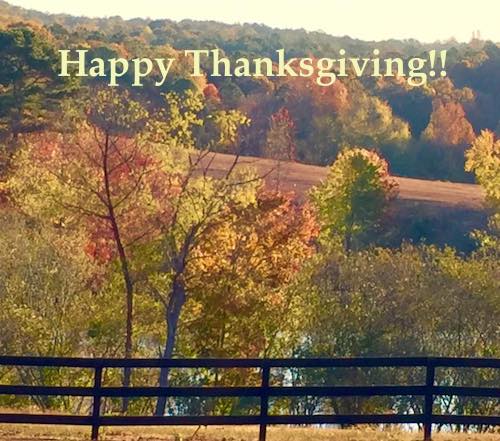 We hope this Thanksgiving holiday finds you content among family and friends! For furry ones on their own and feathered friends- they'd be most thankful for a puddle from which to drink or bathe. In the Southeast it's been over two months with no rain. Sadly the drought has been brutal with deadly wildfires popping up throughout the region.
A time for reflection (hopefully) it seems the most simple things (like water or good health) are so often taken for granted. There's not a puddle in sight if you happen to have four legs or wings. California typically sees wildfires… not GA and NC, the environmental landscape is changing and quite scary.
Have a roof over your head and food on the table? How basic, yet so many do not have this luxury. Good health, for the most part anyway? Consider those fighting battles, both physical and mental.
May this holiday, which also marks the start of a crazy/busy shopping season, find you giving Thanks and giving to those less fortunate. Betcha the guy who wants a Jersey Mike's sub shares with his dog!