Vinyl Bluebird Houses that Rock and Secret Sauce for Blues!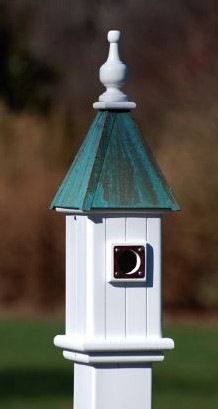 'Tis the season, bluebirds are busy claiming territory, finding mates and already nesting in many parts of the country. Because they typically have 2-3 broods per season, it's not too late to entice them to your place with quality bluebird houses.
Open spaces best suit blues, with places to perch and swoop up insects. They'll perch on lower limbs of nearby trees, on top of birdhouses, and even on feeder poles. Not only to hunt prey, but to keep a watchful eye over their box and nestlings as well. They're such tentative parents, with mom & dad's teamwork accounting for successful fledges!
Vinyl bluebird houses rock because they'll never deteriorate like wood. The light color is better for late summer scorching temperatures too. This copper roof bluebird house is complete with predator guard and removable roof for easy nest clean-out. It mounts on a standard 4×4 post… no tools required!
The Gilbertson nest Box is also mighty popular among blues. Vinyl with a birch appearance, it's a great design if you're up for monitoring nests (recommended). Be polite and always knock first (well, tap) before checking nests!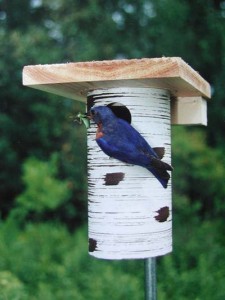 The secret sauce? In an attempt to bring bluebirds to our yards, and after exhausting all other food treats to lure them, many folks finally resort to offering live mealworms. They do the trick! But what soon happens with many bird addicts (like any addiction) is we're feeding too many worms and the bird's diet is skewed.
Extremely high in protein, too many worms can cause problems for female blues during nesting season. Something called egg bound, where she becomes unable to pass/lay her egg. It's fatal most times, and really sad when seasoned bluebird monitors discover this. It can and does happen in the wild without gorging on meal worms too.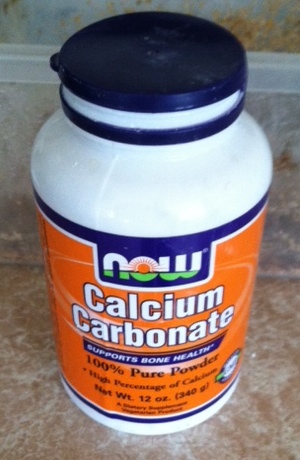 So if you've got the bluebird itch and find yourself feeding lots of worms during nesting season, this supplement helps lower the chance of females becoming egg-bound. Calcium carbonate powder is widely available online, or maybe at your local health and nutrition store.
Just a little in the container with a few shakes & swirls to lightly dust worms is perfect. Doesn't that sound yummy? 🙂  It also helps other females during nesting season should they be partaking (or stealing) your mealies!