Thistle Socks Make Great Nyjer Feeders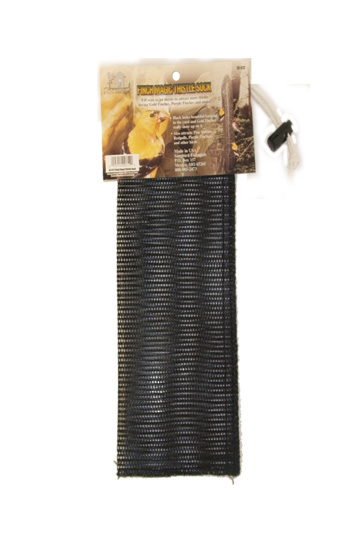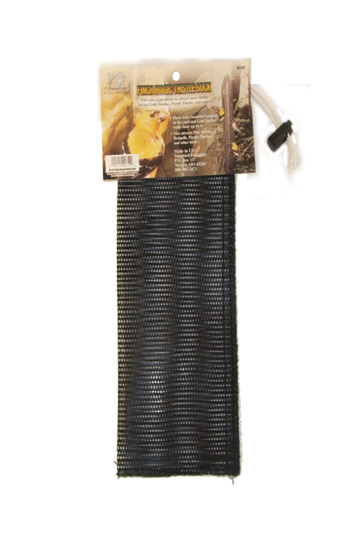 Because American Goldfinches have such a sweet disposition, they'd rather just give up and fly away than compete at nyjer feeders. With their breeding season just about to start, you can bet feeders will be crowded soon. Fledglings pretty much eat nyjer exclusively, so parents will be chowing down!
Adding a few thistle socks will help keep up with demand at this busy time of year. These nyjer feeders are inexpensive and very convenient when compared to most feeders, and some improvements have even been made to this old favorite.
The black thistle sock shown here has a stronger mesh which gives the feeder longer life. The draw cord at top keeps seed and feeder more secure. The cool thing is the black color because Goldfinches vibrant lemon yellow plumage gives a great contrast against the black sock. They really do to show up better – for a better bird watching experience. The thistle socks are available in several weight capacities, they really do make for great nyjer feeders!