These Wild Bird Feeders are Far From Ordinary Angels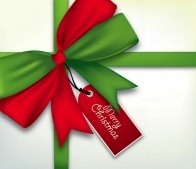 Give an angel this holiday season, one that's amusing and functional!
Definitely not the ordinary angel statue, these wild bird feeders  are downright fun. Angel Cats are pin or staked feeders for offering fruit, suet or seed balls. There's even an orange tabby who's equally adorable.
Rustic wings are adjustable, with three perches on both front and back for bird's dining comfort, complete with metal loop for easy hanging. It's perfect for any feline lover and is sure to bring some big smiles… we know the birds will love this one too!
A totally different style for offering birdseed, the other one's actually dubbed "Garden Angel Bird Feeder".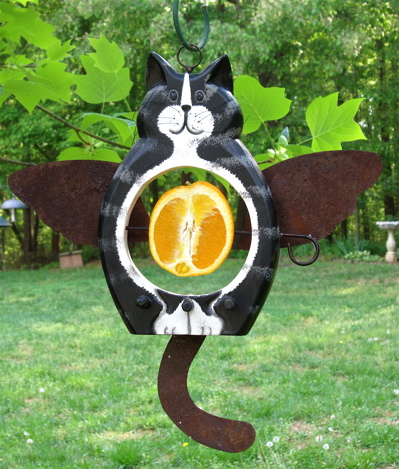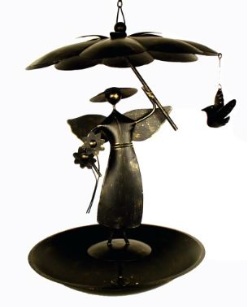 It's a great design because unlike tray feeders, the top helps protect seed (and birds) from the elements. Accommodating most seed mixes, you can always opt for peanuts, suet chunks, even fruit in summer for more variety. In an antique bronze finish, this whimsical angel will surely delight anyone who feeds birds!
The gift of birding is one that gives back, there's just something about bird watching in your own backyard that takes away the daily chaos of life. It becomes addictive entertainment that's good for the soul… and good for birds too!