Have You Seen Our New Edible Birdhouse?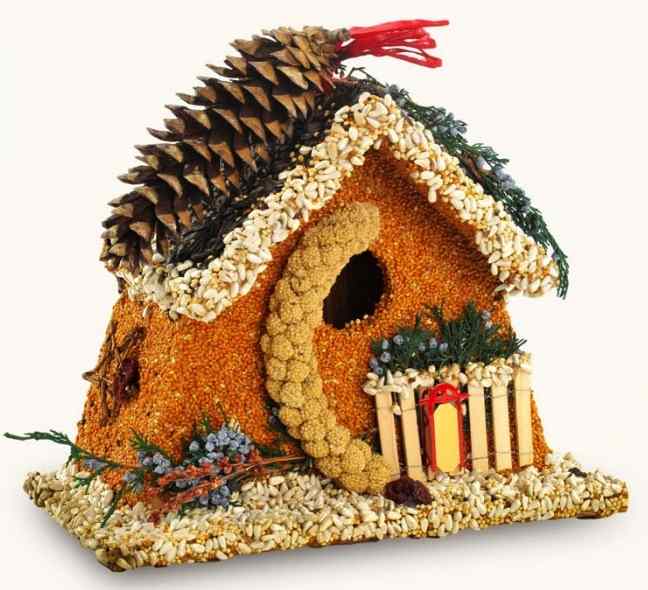 The best one yet, it's big, colorful, scrumptious, and totally functional… such a great gift idea for the holidays!
Decorated with detailed whimsy and premium seed, it's almost too tough to put this one outside!
Wild birds will flip for the Bed & Breakfast Chalet… twice over. Once the seed's gone, the slightly larger entrance offers a great nesting site for most small to medium size backyard birds… even bluebirds. It also provides a cozy shelter or roost during the off-season, when nesting isn't happening.
But you want it to last as a feeder? Most importantly, keep away from squirrels, they'll have a field day with any birdseed ornament or edible birdhouse that's not protected. And rain – that's a bummer too and will take it's toll on ruining seed prematurely. Placing the bird feeder/birdhouse in a sheltered area, or using a weather guard or squirrel baffle is highly recommended for use as a feeder. Seed will last much longer to feed more birds.
When you're ready for the housing, simply hang the chalet from a branch or pole in a semi-quiet part of the yard. A shady area is best suited as direct sunlight is not good for nestlings. The house may be stained, painted or left natural to weather over time.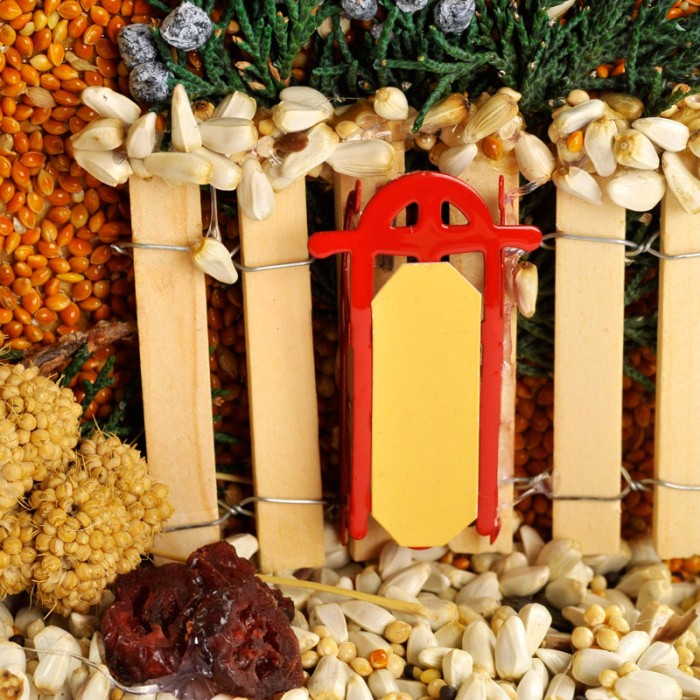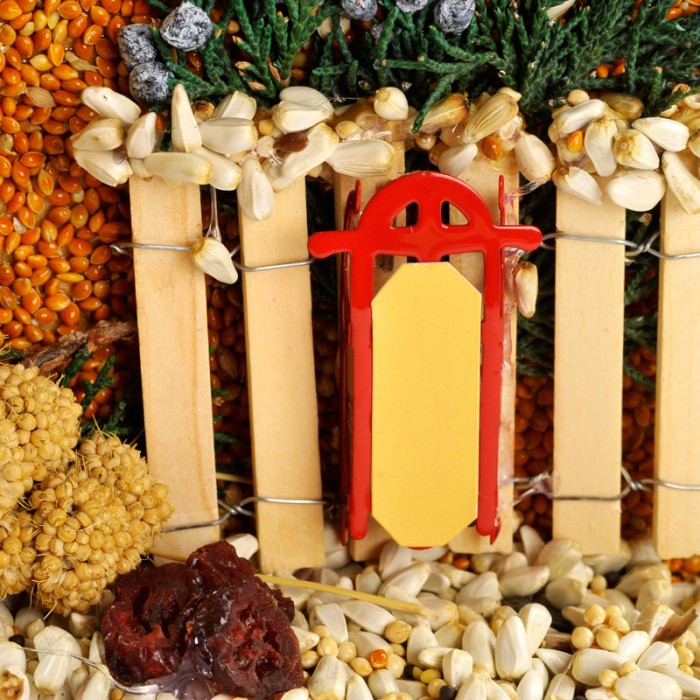 This adds yet another dimension to your gift-allowing for some creativity. The recipient may paint it any way that tickles their fancy… birds won't even mind a bit should the colors or pattern turn out hideous 🙂
Does it really look that? Absolutely, and with every detail. Festive seed treats and edible birdhouses are spectacular gifts for any gardening buff, nature enthusiast, or birding fanatic-like us. Any holiday leftovers already have a chosen spot in our yard… guaranteed!