Stained Glass Bird Feeder Sale Colors!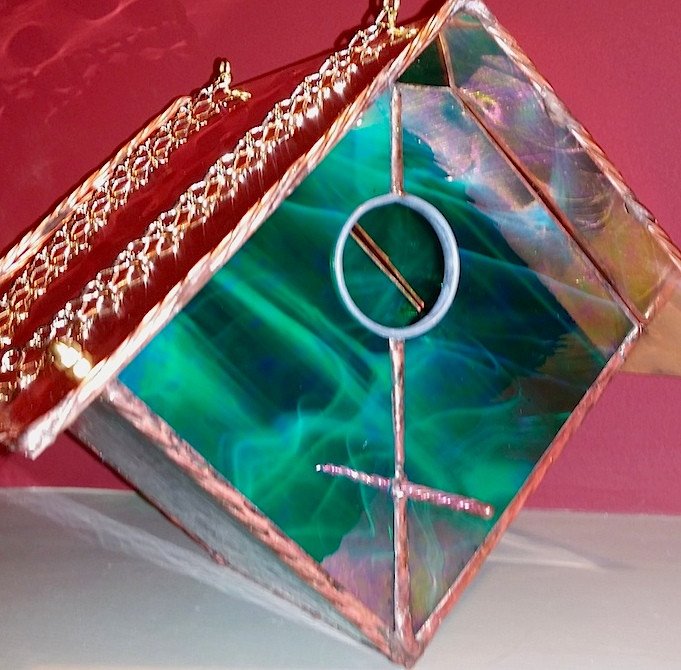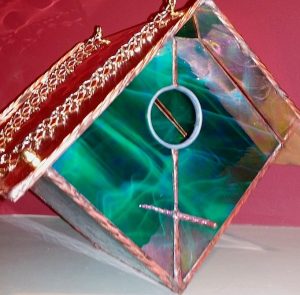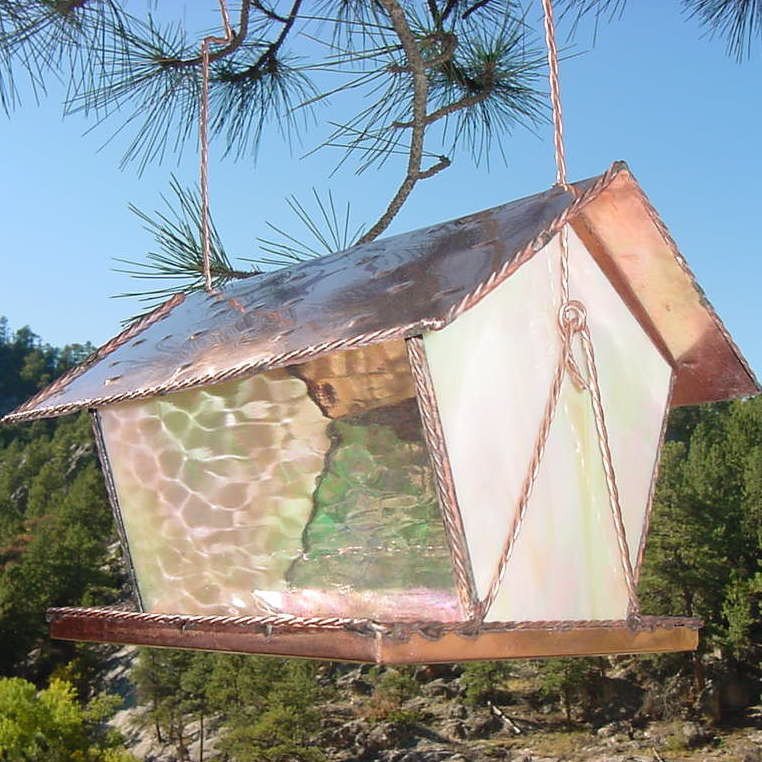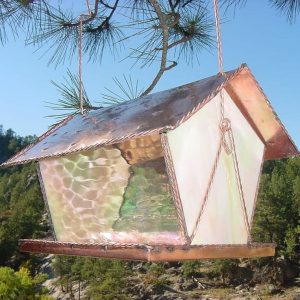 There's some fab colors on sale, the teal house gone for good, but a few teal and dark blue stained glass bird feeders are up for grabs!
With hand hammered copper roof, these hanging feeders offer large hoppers for versatile seed options from tiny thistle to chunky mixes with peanuts, so capacity varies from 3 to 5 lbs. We recommend hanging the birdhouses in a shady area, or at least one that receives morning sun only. The white glass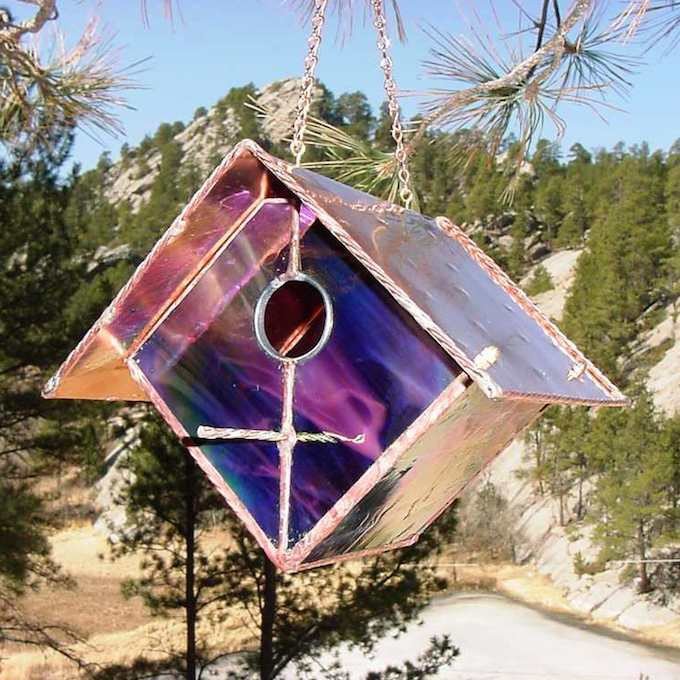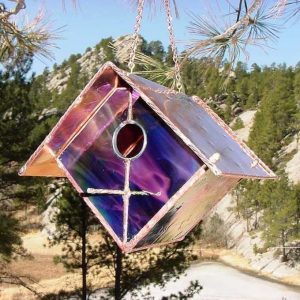 feeder is available, as is black cherry (birdhouse is shown for color reference).
Non-porous, smooth surface is easier to clean and healthier for birds too, no cracks or crevices for bacteria to settle into or mold to develop. Ample drainage in copper trays helps keep seed dry. Ventilation & drainage on birdhouses keep nests and babies cozy and dry.
Highly functional art for the garden, their rich color will never fade and light reflects beautifully. Squirrels can not chew them to shreds… in fact, they can't chew the copper or glass at all! Roofs lift for easy filling & cleaning or nest removal with houses. Self hanging twisted copper chain makes them a snap to hang, from a bracket, feeder pole or branch. Simply use a clear, unobtrusive baffle if squirrels are persistent at feeders (most are).
Handmade in the USA, and definitely bird-approved, they make for elaborate and stunning gifts for any occasion. Splendid idea to nab one on sale and stash it away for an impressive holiday gift that sparkles!
And hey, there's even a pink one… because real men hang pink birdhouses 🙂