Some Very Wild Bird Feeders!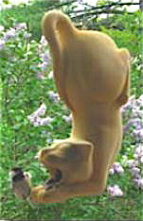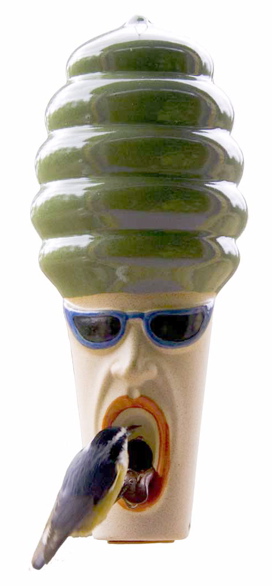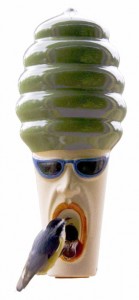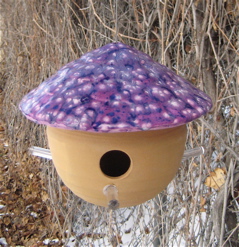 Bird Feeders Needn't be Boring!
What better way to liven up dreary, winter landscapes in your your yard than with vibrant and fun wild bird feeders… you will bring your yard to life by attracting birds.
Backyard birding brings simple joys in actually noticing the nature that surrounds you everyday. In freezing winter months when other food sources are scarce, wild birds will flock to bird feeders in search of nutrition. Their antics and songs bring pleasure to even the most novice birder!
It's simple to create wildlife-friendly habitat by offering food, water and shelter. With the use of bird feeders, bird houses and bird baths together, you can create a sanctuary and oasis that feathered friends will flock to and hang out!
Wild bird feeders are available in so many fun designs featuring vibrant colors and unique styles. The trick is to find one that is functional, with proper drainage, and easy maintenance. Feeders also make wonderful and long lasting gifts for any nature lover, and for any occasion too!
Please feed the birds!