Little or No Traffic at Hummingbird Feeders?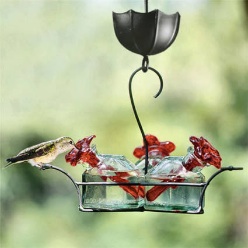 Don't fret… it could very well pick up soon!
The most likely reason for a decline in winged traffic could be that birds are nesting. They seem to visit hummingbird feeders a little less often. Once eggs hatch, mama is buy looking for insects to feed her chicks. It would be fairly tough for her to bring back nectar for them!
Another reason could be nuisance birds. Blue jays, grackles, starlings are considered by many folks (and other birds) to be a plan old pain in the a$$. They're lumped into a category termed "bully birds". Jays have been known to kill both baby and adult hummingbirds, so if you have these boisterous birds in your yard- the sprites may not visit feeders as often.
Freshness counts! In steamy summer weather when temps soar into the 90's, nectar should really be changed every two days at minimum. Sugar ferments in heat and it's not good for the birds. Over on Facebook, there's a group called Hummingbirds Anonymous. Pinned to the top of their wall is a simple reference guide on how often nectar should be changed coinciding with temperatures. No red dye, please! With plain pure cane sugar and water, why would you not make your own?  Ratio is always 1:4, that's 1 cup of sugar to 4 cups of water… thanks!
Ants suck! Simply put, hummingbirds will not even consume nectar with just one ant in the liquid. If the feeder remains untouched long enough, the sprites won't even bother to check it out. They cross it off the list as defective 🙁  Use an ant moat! Keep it filled with water and it's a 100% effective solution for this pesky problem.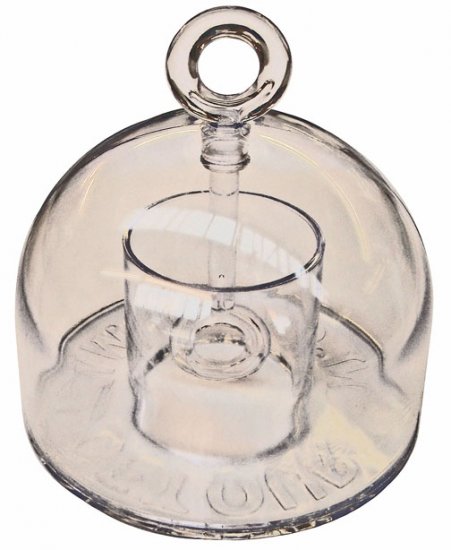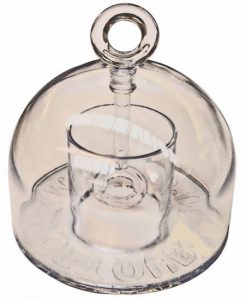 A new ant moat that's designed differently requires filling only once in a very long while. The Detourant is a no-hassle, easy fix for ants and for all hanging hummingbird feeder styles.
It's not too late to fix what ails your feeders, fall migration is still a couple of months away, so act now to get more tiny sprites to your place!
And if you're in the AZ area or really fanatical about hummingbirds… don't miss the biggest and best hummingbird festival that's coming soon!
Sedona Hummingbird Festival
July 31 – August 2
For more info 928.284.2251 or www.SedonaHummingbirdFestival.com