Innovative Seed Tray for Posts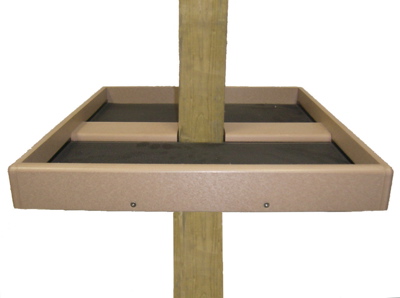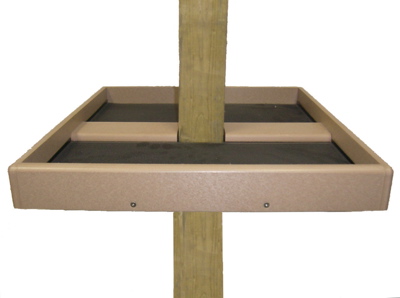 Offer your feathered friends more space to feed…
Invite new birds who may not even perch at your feeder with a seed tray. They're excellent for eliminating ground mess, while saving your birdseed and money. Any type of food, from suet and seed, to mealworms and fruit treats may be fed on this type of platform.
This recycled seed tray is made from poly lumber, and is guaranteed to never crack, split, or fade. The innovative design allows you to place it below a hopper style, or other bird feeder that's mounted on a 4×4 post. Removable trays make it simple to clean this great seed tray.
Recycled plastics help to keep containers and milk jugs out of landfills, and they're less likely to aid in the spread of diseases as they are non-porous. This makes them easy to clean too.