Hummingbird Feeder Sans the Ant Moat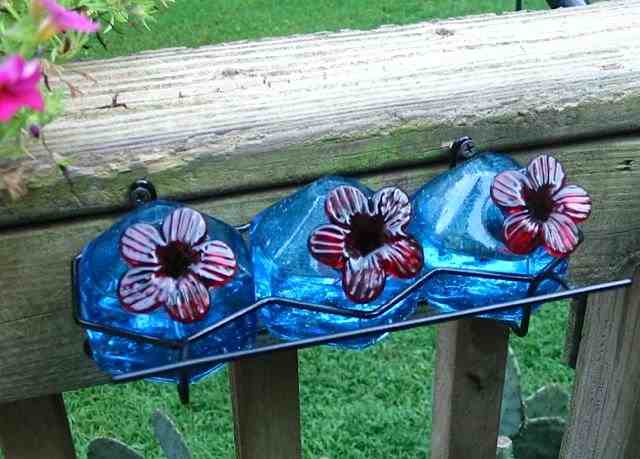 The busy hummingbird season's winding down, and all of a sudden you've got ants who've discovered the nectar… yuck! Hummingbirds won't drink (or prefer not to) from feeders with ants or bees, or any insects in their nectar – just doesn't taste too good. If buying an ant moat this late in the season isn't so appealing to you, there's an easy way to get around the pests in your nectar!
Vaseline! Yes a dab of petroleum jelly around the hanger will thwart ant's passage. If your feeder hangs in direct sunlight (which really isn't the best location) just try to be sure that if the gooey stuff melts-it doesn't enter the feeder's ports. As the one in charge of six hummingbird feeders at the stables, an even better alternative was discovered this year.
It's called Swat, and it's purpose is to keep flies and gnats off horses' wounds, out of their ears, or away from their eyes. There's two kinds: original which is pink, and their newer version, which is clear, but like always… original is best due to the thicker consistency. They made it in clear because some folks don't care for the "war paint" effect on their horse. Anyway… this stuff rocks as far as an ant moat! A dab around the hangers back in July… and it's still working!
And the cool deck-mount feeder above? Parasol stopped making it for this reason… ants and no way to use a moat. The Flower Box is still around (in lavender and green too) and the same principle applies with the Vaseline application. A dab around the hangers and back of the basket keeps this hummingbird feeder ant-free… sans the moat.