heated bird baths, in April, in Georgia?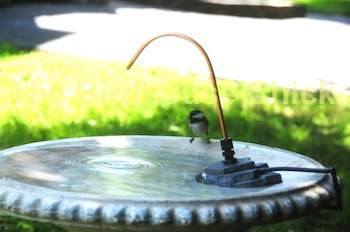 Usually by April spring has already sprung here in North Georgia, but 2013 is quite the contrary. This should be the scene, when heated bird baths are removed for storage and birdbath drippers take their place. Not so – not yet anyway 🙁
Yesterday morning when I went out to feed the birds (a daily ritual)… my hands were actually numb! Wet, windy and downright freezing cold, birds were puffed up like little balls, trapping air pockets between feathers to stay warm. It's really tough on the insect-eating birds because there's no insects yet! Migrations are under way, but landscapes are not very accommodating at this point. What was it- like 15 inches of snow in IL last week…. uuggh, it's enough of winter already, hummingbird feeders went up last week for Pete's sake! They just don't go with heated bird baths.
Later that day a friend told me it was a record-breaking temperature, the highest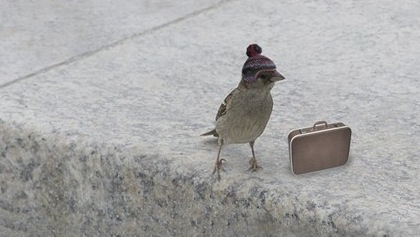 low temp for GA on record since the 1880's. Well today was beautiful, with projections in the 70's and 80's for the next few weeks. Maybe it's a sign that spring is finally here to stay? Let's hope so! And if it's not, this birdie may be heading further south real soon!