Fun Wood Birdhouses with Functionality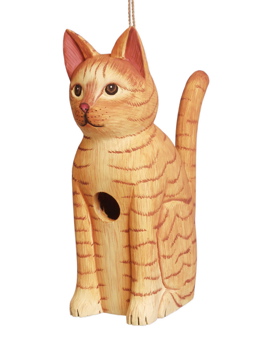 Whimsical wood birdhouses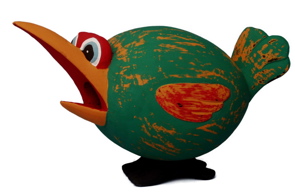 are real homes for cavity-dwelling birds. Complete with cleanouts, the entrances are proportionally sized for nesting songbirds. These wood birdhouses are hand made from sustainable, fast-growth wood. They allow for proper ventilation too.
Totally fun and functional, wood birdhouses make for excellent and unique gifts for any nature lover. A gift you know will actually be used and appreciated!
With spring upon us (I can't wait) it's time to prepare for nesting season. Clean out old houses and wash with a 10% bleach solution. Allow to dry completely before hanging or mounting. Discard old nest materials away from the house as this may draw predators. Check for leaky seams and apply a bead of wood glue if necessary. Come on spring!