Cool Birdhouse Kits – Gift Idea #2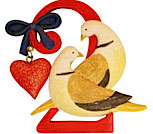 For the next 11 days (or there about) we'll be suggesting swell gift ideas for nature buffs on your list! Each icon representative of the Twelve Days of Christmas – at the end of the post, see the true meaning of the words to the carol. Since the festive tune features 6 days of birds… we deemed it most appropriate for the season!
Stumped for a really cool gift for a bird watcher or gardening type? A gift that might allow some artistic license yet still be totally functional? Birdhouse Kits… because some of them have really come a long way! They present a puzzle for assembly (no nails, glue, or screws), the wooden ones like Box for Birds can be painted or stained, and birds really do use them. Not just for nesting in spring but also for cozy roosts on cold winter nights. It's even a fab way to get someone hooked on birds!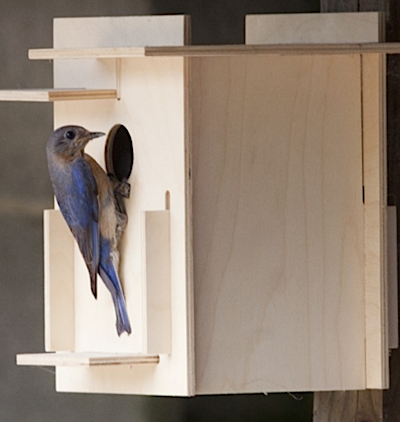 Whether original or mod style (deemed the Right, after Frank Lloyd) these kits are hand made in GA by a local company in Athens. Did you say Bull Dawgs?
Birdhouse kits are ideal for kids and adults, there's no age limit or requirement for enjoying feathered friends! Real estate's tough out there, so providing housing and shelter does make a difference for local beaked buddies!
Two down… 10 more easy & fun gift ideas to come!
Oh yeah, the two turtle doves: symbolize the old and new testament.