Come See the Raptors at WBU – Sat, Aug 15th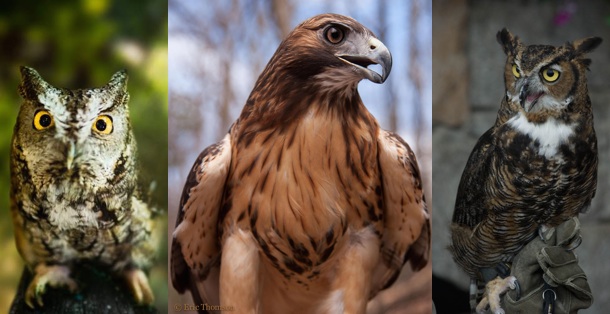 Save the date ~ Saturday, August 15th from 1:00 – 4:00 PM
It's a great opportunity for kids and grown-ups to meet some local raptors up close and personal! Beth Thomas (wildlife educator) is bringing 5 of her majestic birds for a presentation with Q&A's and photo ops.
Our local Wild Birds Unlimited in Dallas, GA happens to be celebrating their 10-year anniversary with a special day of learning, fun, refreshments and savings… raffles for products and face painting for kids included!
If you reside anywhere nearby, it's worth the trek to come see the owls and hawks like you've never seen them before!
And as for Milo, tuxedo resident rescue feline (and head honcho) well… he will be AWOL for the day 🙂