Americana Decorative Bird Houses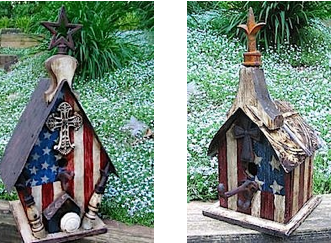 In honor of Memorial Day patriotic themes abound, everywhere is red, white and blue… and birdhouses too!
Reclaimed materials are used to craft these decorative birdhouses with vintage style. Hand made in Texas, Lorenzo Padilla creates original pieces using historic architectural elements and salvaged materials.  Unique bird homes are reborn in these fine artworks, each is branded with his trademark emblem. Tin roofs and iron adornments pretty much started here about 20 years ago, widely copied by others today-but not the same!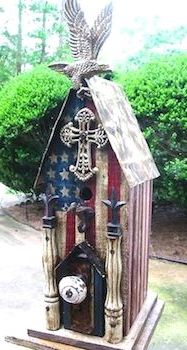 Some of the siding and materials date back to the nineteenth century, sturdy woods rich in history that will withstand elements beautifully.
For nest clean-out, it's fairly simple to back out 2 screws on the roof and gently lift the tin panel. Chickadees, wrens, titmice and other small songbirds will be happy to take up residence and call these places home.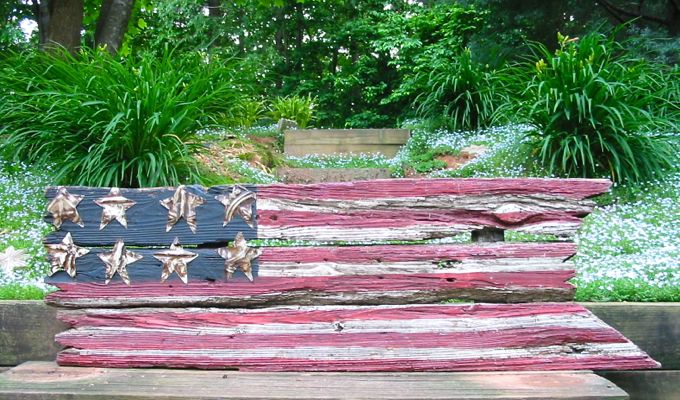 .. a fine nest site and roost for cold nights too.
A few other decorative works for home and garden can be found. Tall cabinets with scroll front grates (which haven't made it to the site yet) are absolute works of period art.
Although these houses are for the birds – most folks prefer to keep them as indoor decor!
Wishing all a Happy & Safe Memorial Day Holiday!