A Labor Day with Birdhouse Kits and Everything Else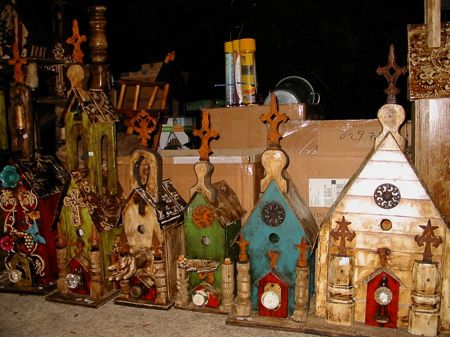 The night before… We'll be laboring this Labor Day Weekend at the Latimer Hall Ats & Crafts show!  If you're local around the Atlanta area, or anywhere near Woodstock… come on up and cruise the show, the farmer's market is right across the street!
Best to head out early as the start time's changed from 10:00 AM to 8:30 AM due to possible scattered showers during late afternoon.
Jewelery, pottery and other crafts await, and this year we're on board with a myriad of wares, including some handcrafted birdhouse kits made right here in Athens, GA.
We're hopeful the weather holds out because it sure is a lot of labor getting ready for one of these things!
Either way, we'd like to wish everyone a happy and safe Labor Day Weekend!