Upside Down finch feeders are Selective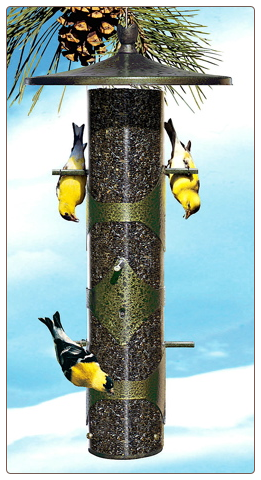 Got House Finches? Got Purple Finches? Want a feeder for Goldfinches only? Then you've got to try upside down finch feeders. That's exactly why they make them…for Goldfinches only. They are the only finches (in North America) who will eat while perched upside down.
Goldfinches' electric yellow plumage has earned them the nickname "wild canary". And although their plumage does fade in winter to an olive-drab color, continue feeding them throughout the year to have that bright yellow color grace your yard in spring and summer.
Finch feeders are a perfect choice for yards and gardens as the thistle (or nyjer) seed is a non-germinating seed. This means no weeds below feeders. It's a pleasure to watch these sweet birds as well, as feeding habits are more likely to have them stick around pecking seed after seed, as opposed to grabbing a seed and flying off with it.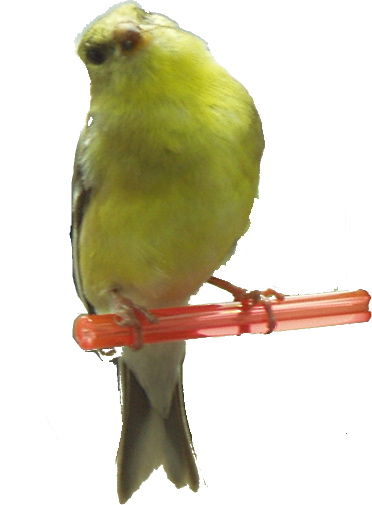 All finches, plus other birds  will use finch feeders filled with thistle seed. If you're wanting to be more selective and attract American Goldfinches only, go for an upside down finch feeder this year. Happy Birding!