thistle feeders hung by the chimney so bright?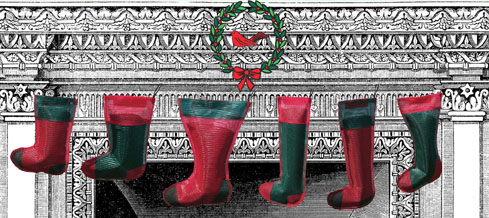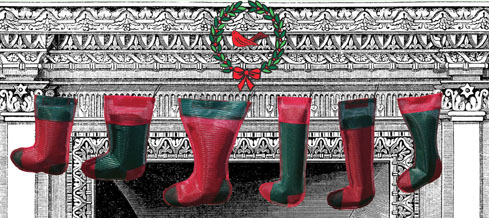 They make fun stockings for birding fanatics, but these thistle feeders are best hung outside for finches! Being creative is a great way to put some thought into a gift… because it is really supposed to be the thought that counts!
With heavy duty mesh and velcro locking closures, you can bet they'll be around for many seasons of use. Stuff these stockings with suet cakes, seed balls, or a bird food recipes book for swell birding gifts… and the very next day we can bet they'll be in use!
A non-germinating seed, thistle won't sprout weeds, and squirrels usually leave these feeders in peace! If you offer thistle seed (or nyjer) year round, Goldfinches' electric yellow plumage will grace the yard in summer.
Festive thistle socks make for quick & fun stocking stuffers too, and any backyard birder would be happy to get one. Because Goldfinches actually have busy season (late spring-early summer), adding an extra feeder or two always helps with demand.
So roll up a few for your favorite nature geek today!