Stately Dovecote Birdhouse Makes a Superb Mother's Day Gift!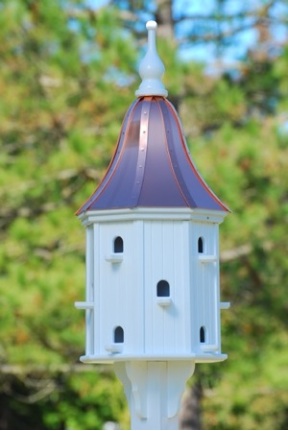 Did you procrastinate for mom's special Day? Panicked in search of an amazing gift to show your love? No worries!
Our dovecote birdhouses are works of art that really do last a lifetime. In durable vinyl/PVC, they could actually pass for wood. In fact we've had customers call and tell us "I ordered a vinyl birdhouse but received a wood one instead". Copper stays bright and shiny for 3 to 4 years, at which time you can apply copper polish or let it weather naturally. The aged patina finish is to die for, the images just don't do them any justice at all!
Ranging from small to estate-size, these fine bird houses will grace the landscape with timeless beauty and elegance – we even guarantee it.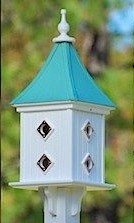 If you've delayed, an e-card will let mom choose her favorite style and roof option. Actually, an e-gift certificate will provide a most unique and really fun shopping experience that promises to be personal and friendly! That's a big advantage to shopping small, just check our stellar testimonials for personal service that's above and beyond any online shopping experience!
This post was to be written days ago, but I think there's been a mental block due to the holiday? Listen up: if you're lucky enough to have your own mother around, spend time with her tomorrow, celebrate her nurturing way and all that's she's done for you growing up, you know, all the little stuff that's taken for granted. And above all, show her your appreciation… dovecote birdhouse or not!
By the way, we'll design an e-gift card with your personal message, send it via email for you to print and insert in your Mother's day card. Talk about last minute… she'll never know 🙂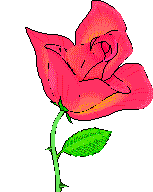 To all the Mom's out there, we wish for you a very Happy Mother's Day!
May it be filled with Family, Love and Laughter!