Send Some Love with Unique Birdhouses
Here's why birdhouses are a great choice for Valentine's Day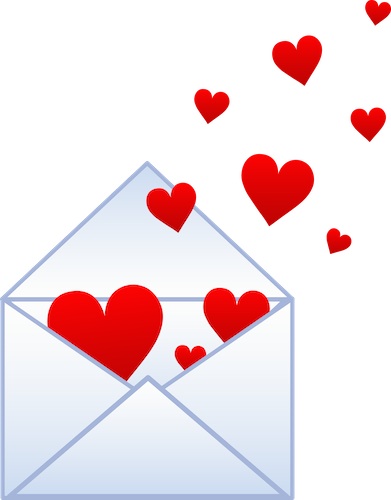 Because they're purchases with purpose! They add value and beauty to our lives and to those around us. They bring song, color and life to our spaces through those visitors who use them.
Granted one will see more activity at a feeder, but real estate is scarce out there, so please help house the birds! Competition for natural nesting space is ever increasing, and most cavity-dwelling birds would be happy to raise their young and call any of these unique birdhouses "home".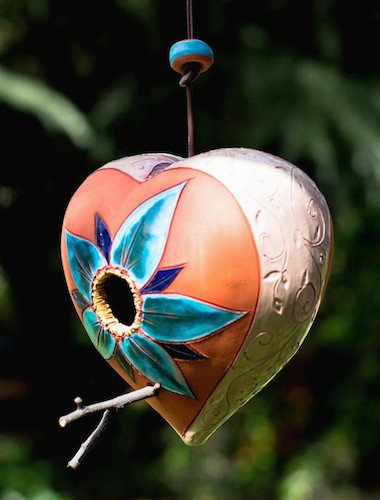 Among those birds who use houses; bluebirds, chickadees, nuthatches, titmice, woodpeckers, wrens, finches purple martins and more. As a side note, owls, ducks and bats will take you up on man-made nest boxes as well. Because their habitats are also shrinking, providing places for shelter and successful broods can prove most rewarding.
Styles range to suit all tastes, from basic to mod to vintage. Materials are just as varied, from copper and PVC/vinyl, wood, ceramic, even driftwood!
There's absolutely something for everyone and something for every birdhouse-using species!
Those who don't fancy birdhouses? Robins, blue jays, cardinals and goldfinches to name a few of the more common birds. But they'll take up residence in trees, shrubs and hedges if the habitat suits them. They'll use bird feeders and frequent your birdbath too.
This Valentine's Day, nix the chocolate and short-lived flowers. Opt for an artful creation with purpose… and please help house the birds 🙂