Newest Copper and PVC Bird Feeder- Architectural Stunner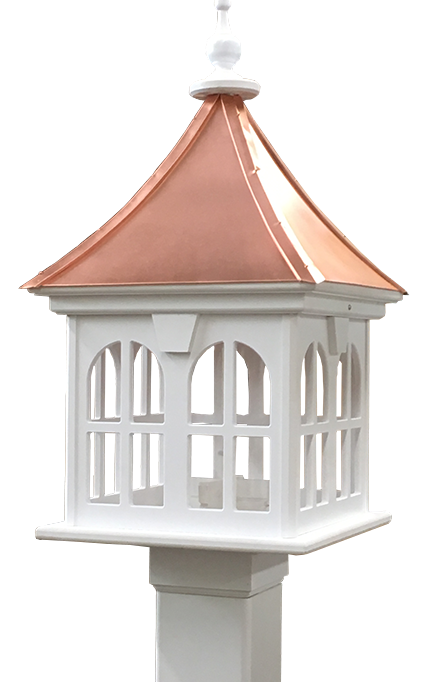 It's a stately piece, substantial in size and stunning in detail that adds some impressive curb appeal while attracting feathered friends. Birds bring gardens to life and fresh water along with food sources bring birds!
Our newest Copper and PVC bird feeder actually looks like wood (similar to all styles) but the real beauty lies in their long-term durability. They'll withstand the harshest elements without peeling, cracking or rotting as wooden feeders are known to do over time.
Squirrels are far less likely to chew on PVC, have you ever really seen one gnawing on vinyl siding of a house? It's extremely rare,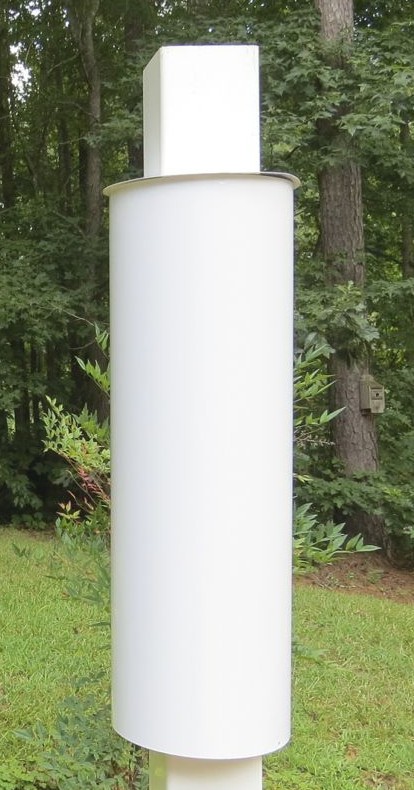 but should they try and shimmy on up the post, there's an unobtrusive white post-mount baffle to stop them dead in their tracks!
With a large 5-inch acrylic feeder tube that's sheltered from elements, birds will delight in dining here season after season and for many years to come!
For even more of the finer architectural detail, a PVC seamless lamp post creates the ideal mount for this stunning feeder. No need for the standard 4×4 pressure treated wood post when installing with the lamp post. It's available in a 4-inch, fluted style or 5-inch raised panel design.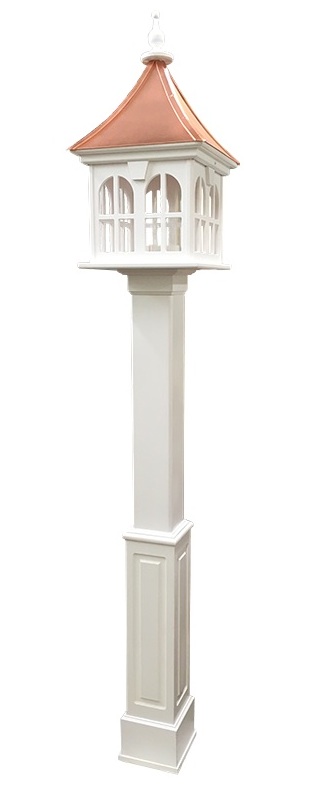 You'll be the envy of the block with feathered friends dining in high style! All Copper and PVC bird feeders are handcrafted in the USA and guaranteed for life. New large capacity and hanging styles too!