hopper bird feeders seem slow this time of year?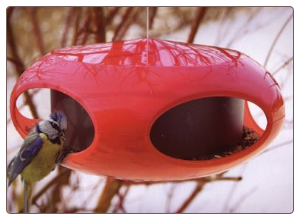 Backyard feeders may seem a bit slow this time of year… but it isn't bye-bye birdie just yet! Although hummingbirds and other migratory friends have started their journeys to winter breeding grounds, many of your resident birds who brave harsh winters are still around.
Food in the wild is plentiful this fall, there's an abundance resulting from the spring record rains (especially in the east). Fruit producing trees like Crabapples, and berry producing shrubs like Winterberry Holly, are heavily laden with fruit right now.
But you can be sure just as soon as it gets colder, they will return to your hopper bird feeders, suet feeders, and thistle feeders. Insects will disappear, and the berries and seeds of fall will be long-gone. Resident birds like Jays, Woodpeckers, Titmice, Nuthatches and even Bluebirds (in some areas) will over-winter. Keep bird feeders full and fresh… cuz they'll be back soon!