Happy Thanksgiving & Blackbird Friday Sale
Wishing you a Happy Thanksgiving… from our flock to yours!
May it be filled with friends, family, laughter and safe travels~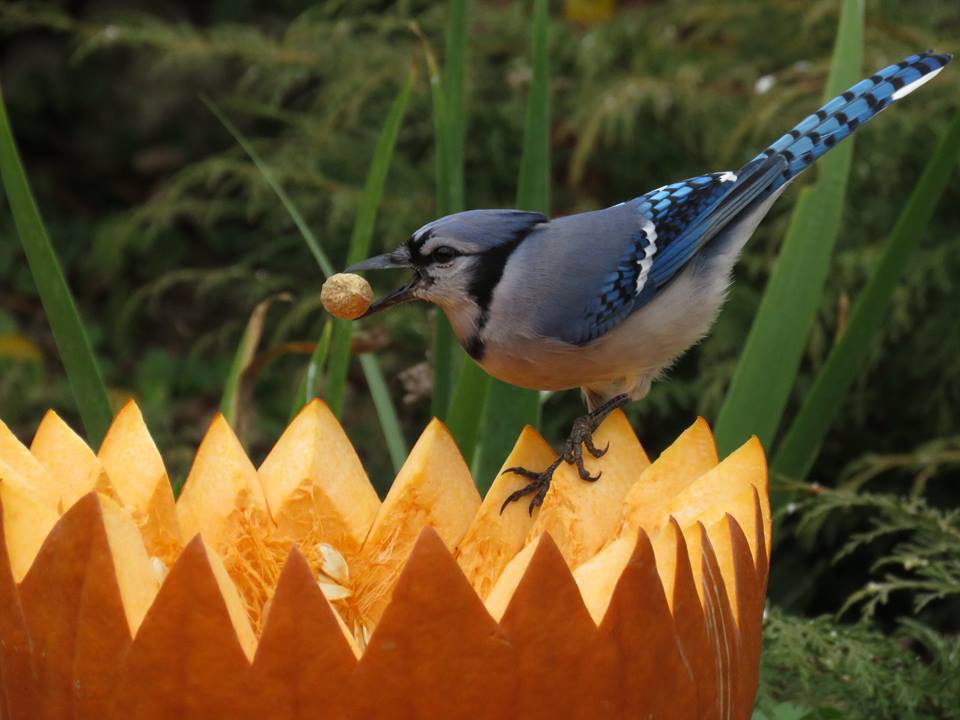 Don't toss that pumpkin yet! They make great seasonal feeders for feathered friends. Scoop out the insides and add birdseed or suet. Extract pumpkin seeds and roast for a special treat. Poke three holes and use some heavy string to make a simple hanging pumpkin feeder. It beats tossing the big orange thing in the trash 🙂
And check out the deal below for some awesome and lasting gifts… for the holidays and well beyond!
Find the most Unique Birdhouses, some Very Wild Bird Feeders, Deck and Ground Bird Baths and Unusual Garden Art. Find thoughtful gifts for non-birders too!
Many bird houses, feeders and birdbaths are limited quantities and one-of-a-kinds because we're rare birds ourselves!
So… this is why Early Birds really do catch the best selection.