Happy Halloween Pumpkin Turned Hopper Bird Feeder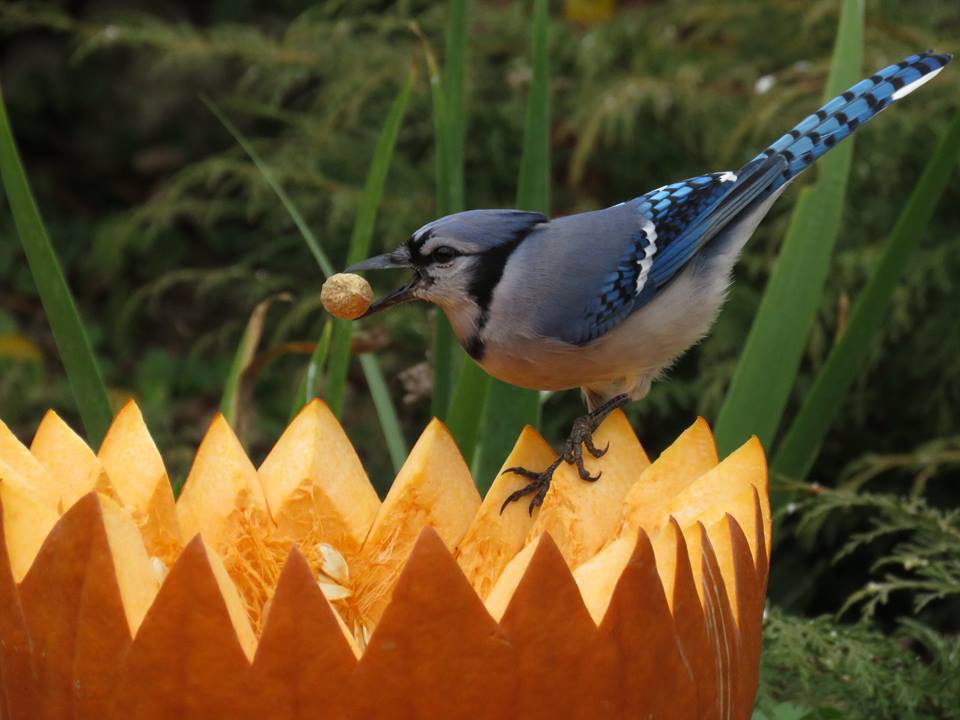 After Halloween (like tomorrow) you can take that pumpkin and recycle it for birds!
Over at Hummingbirds Anonymous (a really cool facebook group with 26,000 members) this image appeared in their news feed. By digging a well, or scooping out the pumpkin, a hopper's created to hold peanuts or seed for feathered friends.
Another idea found over at Audubon.org, shows a hanging pumpkin with easy instructions for crafting this temporary hopper bird feeder. Some of the comments are fairly funny, bear feeder, squirrel feeder and raccoon attraction, so if planning on hanging a pumpkin for the birds, use a baffle on the pole to thwart squirrels and raccoons!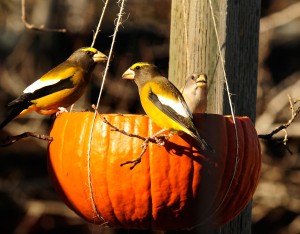 Need an idea for a cool carving? Back again at Hummingbirds Anonymous, these pumpkins rock with their bird themes! Folks do love their avian amigos and the ways are simple and many to help them thrive.
The basics are easy, as in food, water and shelter. When planting, think native for natural food sources and shelter. Water need not be in a bird bath per se, just a shallow pool about 2 inches deep works great. This cold be a plant saucer or bowl from the kitchen! Add a few stones or a large rock to assist with safe footing for perching and landing spots. Depth is important, no more than two inches of water in any kind of vessel. Leave birdhouses up through winter as many species may use them to roost at night.
At holidays, be cautious of outdoor decorations as some may pose a real threat to wild birds. Just because migration is winding down doesn't mean the cool birds are gone. Resident birds like chickadees, jays, nuthatches, cardinals and titmice will bring song and color to the garden through the dreary months of winter ahead.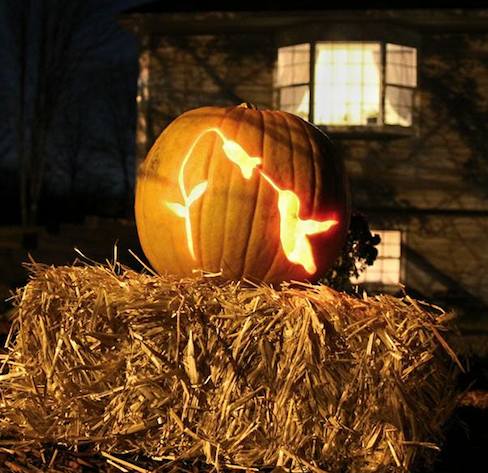 Happy Halloween to all ~ may it be a safe and fun one!