Edible Birdhouse Gift Keeps On Giving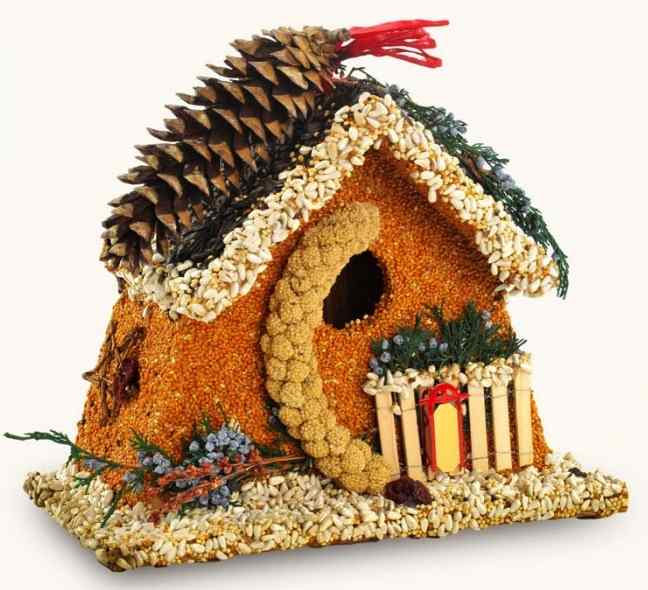 Kudos to the company who makes this edible birdhouse, because that's all they do… specialty wild bird treats. And birds will tell you they do the job right! The Birdies Bed Breakfast not only looks good for an awesome present, it keeps on giving too.
Really like two gifts in one, a bird feeder at first, so the recipient gets an excuse to sit back, relax and enjoy watching some resident birds. It then becomes a real nesting site for spring. They may even catch someone roosting inside on a blustery day trying to escape the elements.
With 1.5-inch entry, it's perfect for bluebirds, chickadees, warblers, wrens and other favored songbirds. The full size wooden house beneath the quality seed may be stained or painted, or even left natural to weather over time. A sturdy hook's attached for easy hanging… just keep it away from squirrels!
Best to use edible birdhouses in sheltered areas as feeders, or with baffles or weather guards. They'll feed more birds over a longer time if protected from harsh weather and pesky critters. Once the seed's consumed, the house should be hung from a branch in a quiet part of the yard.
Keep watch in early spring (sure hope it's earlier than last year) when local birds start claiming nest sites and attracting mates to raise their young. Now, what mama bird wouldn't be totally impressed with digs like these?