Eco Hummingbird Feeders for Earth Day Give-Away!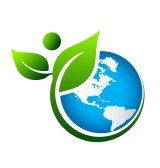 There's some awesome eco-friendly birdhouses and feeders out there, and with vibrant colors and fun designs-they're made to last!
To help celebrate and honor Earth Day (which should really be everyday), our friends over at A Lucky Ladybug are giving away one of our recycled art glass hummingbird feeders. Since somebody has to win… it's definitely worth a shot entering!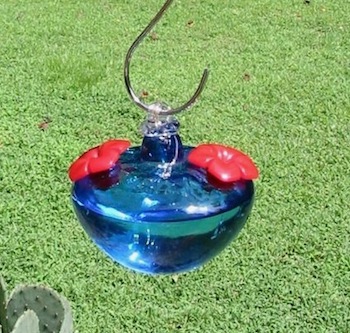 The contest starts on Earth Day, Tuesday 22nd.
Do you have yours out yet? It's time, it's time! Because once again spring is late, many of the flowers hummingbirds naturally feed from aren't yet available, nor are the insects on which they feast. After such a long journey over the gulf, the tiny sprites are hungry and tired… they need food to re-fuel for the continued journey North.
Here's the Ruby-Throated migration status according to sightings reported to hummingbirds.net… see? It's time!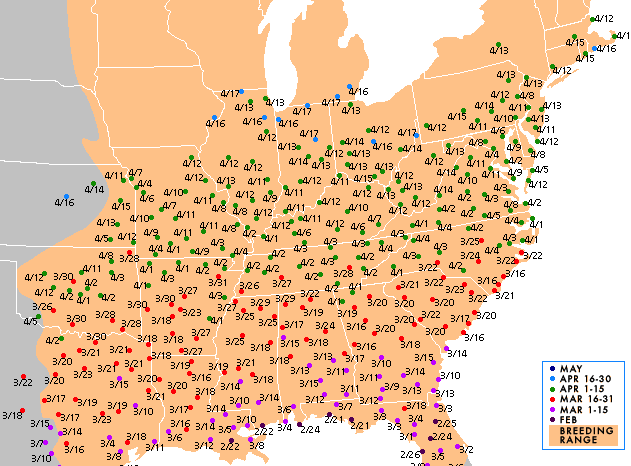 If you start seeing hummingbirds and then you don't, they may already be nesting, regardless of weather. Mother Nature gives them some serious hard wiring. For example, that crazy fighting over feeders-even when there's plenty for everybody. It's not just territorial. Their survival instincts are so strong, that claiming a particular hummingbird feeder is actually a matter of life or death for them!
So get your feeders out of storage and first give them a good cleaning. Warm soapy water and a thorough rinse does the trick.  Mix up a batch of nectar (consider making your own this year-it's so simple). The solution can be made a bit stronger during migration periods as extra calories are helpful… especially when natural food sources are scarce. With smaller feeders, be sure to watch nectar levels so they don't run dry, and do keep nectar fresh, changing it every few days. If hummingbirds come across spoiled nectar… they may not return to that feeder later.
Oh yeah, and don't forget to head on over to A Lucky Ladybug on Earth Day (Tuesday, 4/22) and enter the Give-Away! This 16-ounce capacity glass hummingbird feeder, complete with red Parasol ant moat and nectar could be yours… for many seasons of use by tiny sprites!