Cool Bird Seed Trays that Do More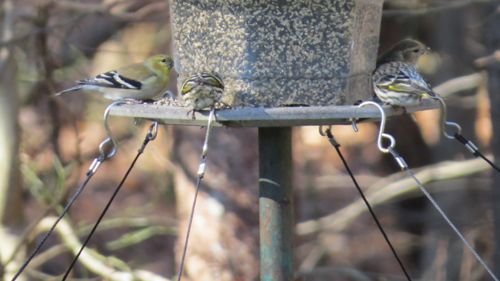 Because ground waste can easily spoil and become moldy, it poses the threat of illness to birds. It may attract less desirable critters as well, causing many to give up on feeding the birds 🙁 But larger bird seed trays like these do so much more than just catch fallen seed!
Not only for hanging feeders, but the big diameter style may be used with a pole mounted feeder as well, imagine that! It offers an extra feeding area for birds who may not even perch at the feeder itself. Simply by cutting a slit in the center of the durable mesh netting, it slides on and off the pole for easy cleaning.
In a pinch, or as an extra option, a small dish may be placed on the platform to offer some variety for birds. We use a small clay saucer to hold mealworms for our bluebirds, phoebes and warblers. Luckily, goldfinches don't care for worms… or they'd be gone in a flash!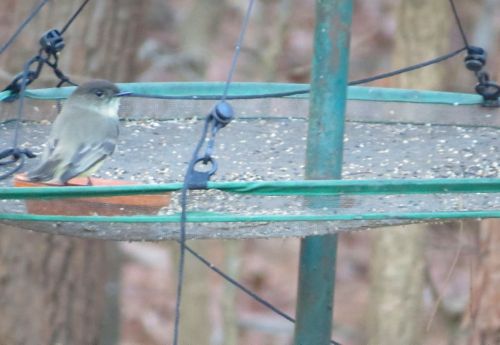 Setting up a small dish-like feeder with worms is most helpful when mom and dad bluebird are teaching their fledglings how to access the goods!
These affordable and innovative seed catchers are a delight to birds and hosts alike! Anything that keeps ground mess to a minimum, offers additional feeding space to see more birds, and even lets you create a new feeder on the platform will absolutely enhance the backyard birding experience. We use them at home too- so validated as pretty cool by our standards!