Confessions from the Mealworm Feeder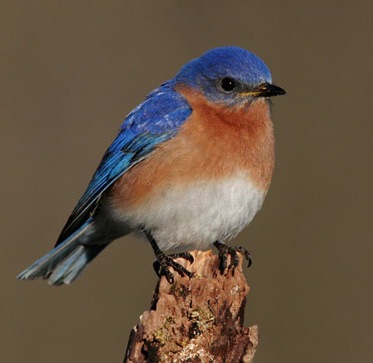 Addiction can be a terrible thing… and I fear that feeding worms has actually become one!
So the worms are meant for this guy, his spouse and kids. Okay, the chickadees can have some, the titmice can too because they have nestlings to feed. Brown headed nuthatches stick around their box long after babies have fledged, they're too much and may need a permanent address? For the first time phoebe finally has a family (that I've actually seen anyway) so of course they must take turns at the mealworm feeder – may you grow strong and thrive little phoebes!
Cardinals won't touch worms… until they have babies to feed. The catbirds are simply out of hand, wish they'd just stick to the grape jelly!  Have you ever seen 20,000 meal worms in a plastic shoe box heading for dormancy in the fridge? It's become the norm as live worms cost less when buying in bulk. The worms aren't bad, but the overnight shipping can kill ya!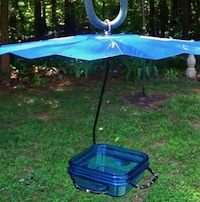 Using this open dish as one of the mealworm feeders is really just asking for it, but babies can't figure out the enclosed bluebird feeders, or jail type ones with open grid cage. Carolina wrens certainly can, they're always the first to figure out any new feeder containing mealies!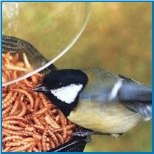 Screen feeders are nice and easy to use for humans and birds alike… but the worms crawl out! Anything with texture or tooth worms can grip allows cling and crawl action! No worries, anyone who drops to the ground meets their fate by a robin or thrasher just waiting below for the great escape!
So the addiction? The grower must think I eat worms myself, the quantity has now increased to 25,000 worms a pop… and this is every four weeks or so. And I wonder why I'm broke?