Built-in Squirrel Baffle Solves the Problem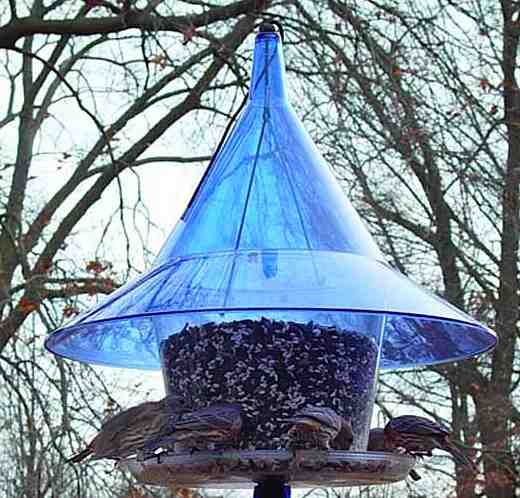 As long as there's food being offered for birds… there are pesky squirrels trying to get their fair share! And more than their share at that, little pigs can consume their own body weight in less than one week. It's so frustrating in fact, some folks just give up on feeding their birds.
With the correct feeder, it doesn't have to be this way at all. Should squirrels be a real nuisance around your place, and everything you've tried in the past doesn't seem to work, a bird feeder with a built-in squirrel baffle may just be the answer.
Some companies who manufacture these are experts in the field… no pun intended. Designs have been tested and perfected over the years to thwart shenanigans of the most clever critters. Arundale, BirdsChoice, and Squirrel Buster are just a few. They pretty much guarantee that squirrels won't get past the baffles that are incorporated into their designs.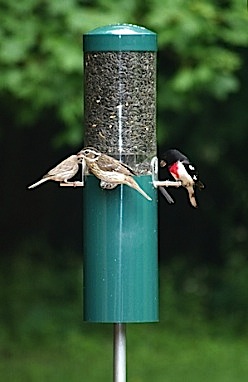 Available in both hanging and pole-mounted styles, these high quality bird feeders will last for many seasons of squirrel-free enjoyment. Some of the designs have been around for years, with proven track records of success.
Save yourself birdseed, money and aggravation with a quality bird feeder that already includes a squirrel baffle… you birds will thank you too!