Bird Baths and the Non-Alernative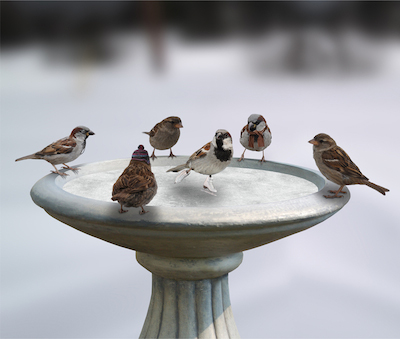 What a fun image… even though the subject is house sparrows, but c'mon… bird baths are pretty useless once turned skating rink 🙁
Aside from the skater, the one with the hat is too cute- thanks Elmer for the creative… it's perfect! Adding a simple bath heater makes water accessible through winter months. Being a critical life force, you'd be surprised at the variety of feathered friends who will frequent a fresh water source during hard freezes. Even when there's snow on the ground, good old H2O serves birds much more effectively.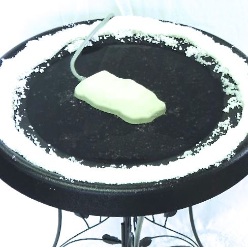 The main mode of survival during bitter weather is to eat enough food throughout the day to store a layer of fat, enough to get them through the night. So when a bird eats snow to get water, they burn precious calories in the process converting that snow to water.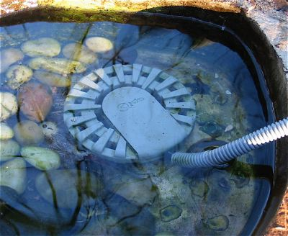 Heated bird baths however are as simple as plugging them into an outlet, thus eliminating this futile process. For use year-round, just unplug and tuck the cord when spring finally rolls around. If you have an existing bath that gets turned over for winter – stop! Just add a heater as an accessory, the newer ones are safe in most baths and they even come with manufacturer warranties these days.
Even bluebirds are more likely to over-winter if a consistent fresh water source is available to them. So nix the skating rink and the dreaded bath "turn-over" as you'll entice more beaked buddies to your place and encourage them to stick around!