Bed & Breakfast Edible Birdhouse is Back On!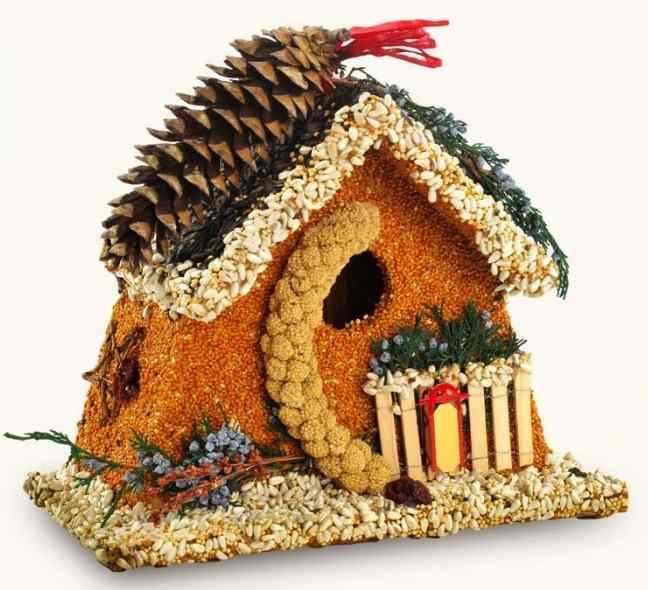 Delectable, functional and a totally fun gift, the original Birdie's Chalet Bed & Breakfast is back for the holiday season! It's an awesome edible birdhouse with premium seed consisting of songbird's favorites; black oil sunflower, safflower and millet. A decorative pine cone on top lets you add peanut butter or even spreadable suet for more variety and a calorie-packed winter treat.
Festively designed to bring smiles to recipients and birds, the gift keeps on giving well into spring. The 1.5-inch entry accommodates bluebirds, downy woodpeckers, nuthatches, chickadees and many others who'd be happy to call this place home!
Once the seed is consumed, the birdhouse may be stained, painted or just left natural to weather over time. A sturdy hook on top lets you easily hang the abode from a quiet branch in the yard. It'll be hosting a family in no time. Keep the house up year-round to offer a roosting spot on cold nights. During inclement weather, birds may also seek shelter inside the cozy digs.
During rough winter weather, it's important to remember the resident birds. Food, water and shelter will keep feathered friends around your place through the long cold season. The Chalet is a gift that lasts, for feeding activity now, and for many spring seasons as a useful birdhouse.
Real estate's tough out there… please help house the birds 🙂