An Ultimate Hanging Bird Bath!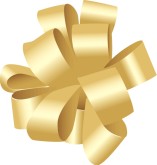 Water is the single, most effective way to attract birds to your yard.
More so than birdhouses or feeders, a bird bath with fresh water entices more species of wild birds and keeps them coming back. Aside from this…moving water is the absolute bird magnet! Birds can't resist a gentle spray from a mister, or the trickling, glistening water from a birdbath fountain. Even water wigglers, with their gentle ripples do double-duty to grab birds' attention.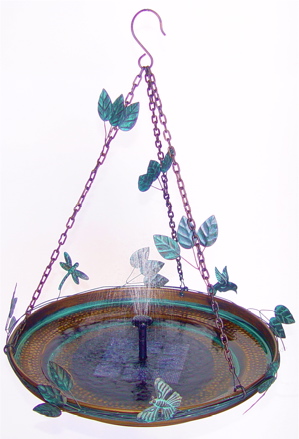 This large hanging bird bath has got to be the ultimate with it's built in solar mister. The misting bird bath allows for birds to bathe and wade comfortably with it's multi-level walk in feature. The textured surface, and ample perching areas are welcoming to most species of birds too.
Innovative and unique, the solar hanging bird bath is also available in electric red for ultimate hummingbird attraction, and vivid yellow to attract butterflies. Both hummingbirds and butterflies adore the gentle spray of a mister, and will flit back and forth through them daily.
If you're looking for a last minute gift tat is sure to "wow" and one that will be used daily and enjoyed by many…check it out!