Bird Bath Donation Request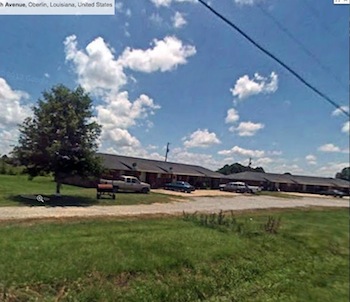 After reading the contact form notification, Google was used to verify the address and get a look at the nursing home. Kevin even said to call the home and gave the phone number. At first I thought Kevin was an employee, but after actually speaking realized he was one of the residents at St. Francis.
Here's the actual request:
Message / Comments / Questions
HI, MY NAME IS KEVIN G. I AM LIVING IN A NURSE HOME. CALL ST FRANCES.ADDRESS 417 INDUSTRIAL DR OBERLIN LA 70655.I  AM ASKING YOULL FOR HELP PLEASE. LIKE A DONATION OF ONE BIRD BATH. PLEASE.THIS WILL MAKE THESE OLD PEOPLE HERE VERY HAPPY.
Look at the image, it's called a nursing home, how sad is that? I'd imagine residents have little to no family, and the ones who do-likely don't see them too often. A friend had started a program a while back called "birds for brains". It was a wonderful (but short-lived I think) endeavor where a we, and a few other retailers donated bird feeders, and local feed & seed stores donated seed. The neighboring boy scout troops maintained these feeders at several nursing homes. The interaction among residents just watching the birds was delightful. It gave them something engaging to do and brought smiles to their faces.
Back in the day, kevin likely had his own yard filled with sweet birds. We'll definitely oblige and send along a hanging bird bath for Kevin and the other residents… and for the birds. A feeder probably wouldn't do much good as funds are limited for this group of old souls and seed costs money. At least water's free and it is a great way to entice some feathered friends.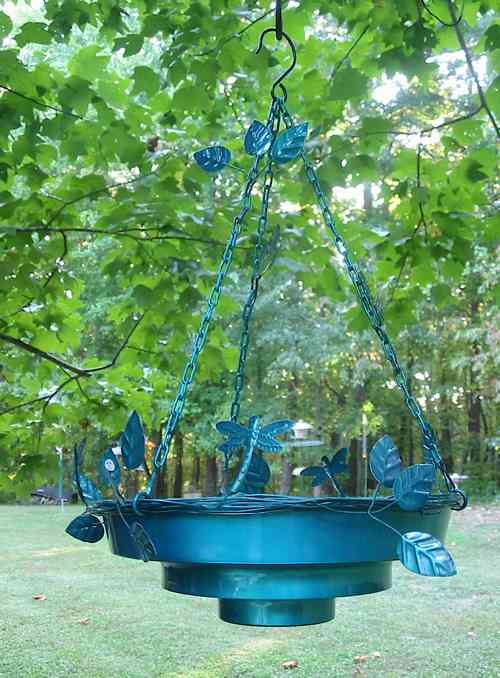 And by chance if anyone in the birding industry happens to catch this post, please consider something to entice wild birds for the residents of St. Francis, even a bench or chairs to sit outside and watch them. The guy's for real, as is the address above and the place. Especially with Thanksgiving upon us, how can you not be thankful for what you have by giving to others?