In Wake Of Hurricane Sandy 
Greater Good Gives $45,000 To Animal Rescue Groups
GreaterGood.org Gives $45,000 To Animal Rescue Groups And Shelters
Disaster Grants Provide Relief In Wake Of Hurricane Sandy

Please donate whatever you can to help two-and four-legged victims of Hurricane Sandy.

(SEATTLE, WA–NOVEMBER 2012) –Liz Baker, executive director of GreaterGood.org, announced today that the first round of disaster relief grants, totaling $45,000, have been sent to animal rescue first responders and shelters dealing with the aftermath of Hurricane Sandy. These grants were made possible by funding provided by GreaterGood Network's The Animal Rescue Site (http://www.TheAnimalRescueSite.com).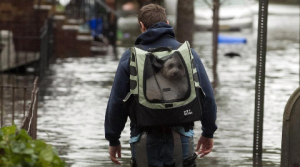 "GreaterGood.org is providing $10,000 each for the Woodbridge Animal Shelter and the Humane Society of Atlantic County which have been hard hit by the flooding. We also are sending $25,000 to the  International Fund for Animal Welfare (IFAW) to aid their efforts to rescue animals left behind in flooded areas," explained Baker.
Both the Woodbridge Animal Shelter and the Humane Society of Atlantic County are located in New Jersey, which experienced some of the worst flooding following Hurricane Sandy. "Our shelter is approximately thirty feet from the Woodbridge River which flooded during the hurricane," said Heather Campione, Woodbridge Animal Shelter Supervisor. "The water surge filled our basement and came five feet into our main floor." Although able to move the animals out of harm's way, the shelter lost all of their supplies, medicines, and food.
IFAW is currently conducting door-to-door searches in previously flooded areas to find pets left behind during evacuation.
Funding for these grants came from small, individual donations given through the Gifts That Give More [tm] program at The Animal Rescue Site (http://www.TheAnimalRescueSite.com).
The current grants were distributed by GreaterGood.org for immediate relief efforts. Additional grants to support rebuilding and related work will be announced later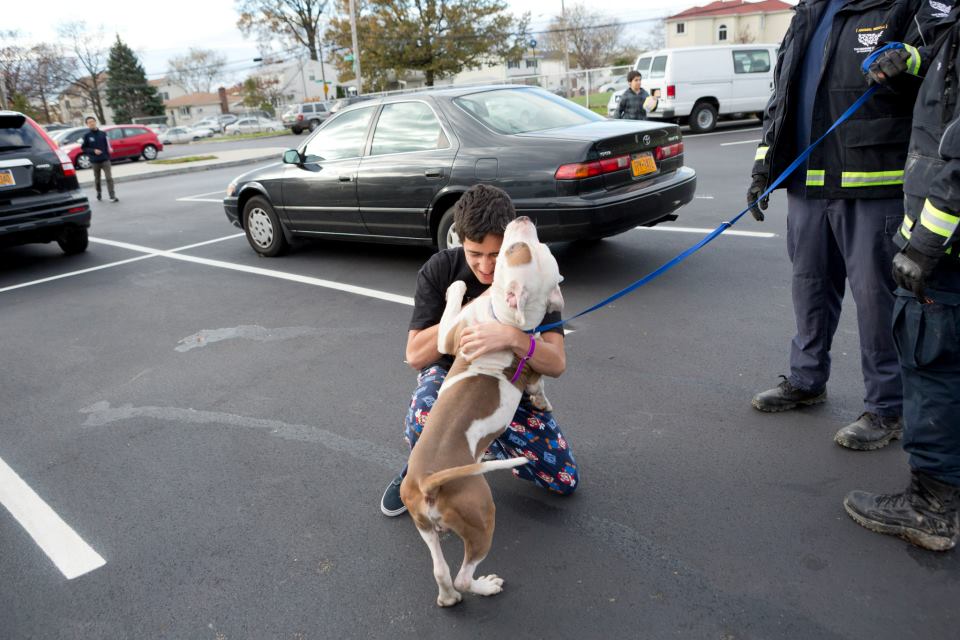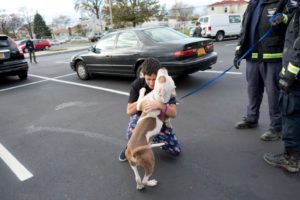 More On GreaterGood.org's Past Disaster Grants For Animal Rescue
In recent years, GreaterGood.org's disaster relief grants for animal rescue following natural disasters have topped more than $1 million overall.  These include support of IFAW and Humane Society International animal rescue efforts in Japan following the 2011 earthquake and tsunami; the ARCH rabies vaccination campaign of 50,000 animals in Haiti in 2010 following thee earthquakes there; and the care and feeding of animals impacted by storms in the United States.
At the beginning of 2012, GreaterGood.org's donation of $75,000 paid for the rebuilding of the Guthrie, Oklahoma, shelter after it was struck by a tornado in 2011.
Through December 2012, visitors to TheAnimalRescueSite.com can select local shelters and rescue groups to receive additional grants in the $300,000 Shelter+ Challenge with Petfinder.com. More than $1 million in Challenge grants has been awarded since 2008 to nearly 300 shelters in North America through this program.
Usually a proponent of donating locally, American Humane, International Fund for Animal Welfare, and The Humane Society of the United States are on the ground helping animals reunite with their owners, or providing food and shelter to strays. Please donate whatever you can to help canine, feline, and human victims of Hurricane Sandy… this is home 🙁