Hummingbird Feeders and Mascara?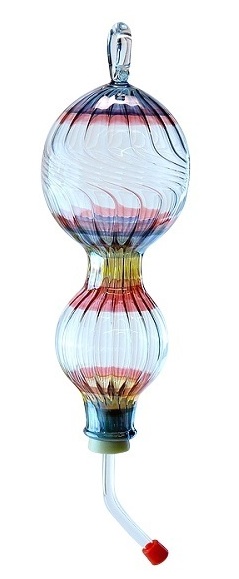 What could the two possibly have in common, make-up and hummingbird feeders? Seems like a strange combination… but it's in the applicator brush. Save it, save every one prior to tossing your mascara!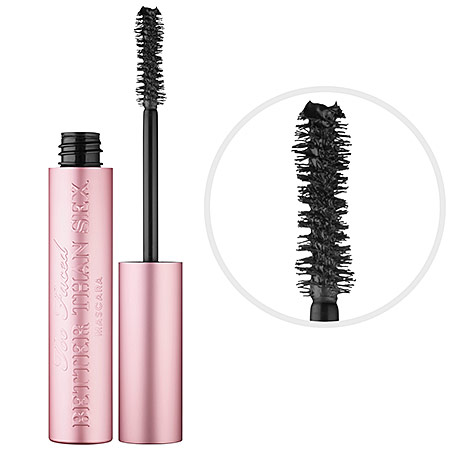 Regardless of using tube style hummingbird feeders or basin designs – they all have feeder ports which are difficult to clean. A mascara brush is the absolute perfect solution for reaching in and and scrubbing these tiny ports. Of course you'll want to first sanitize the brush by running it through your dishwasher, or place it in boiling water to completely remove all residue as chemicals are harmful, probably even fatal to hummingbirds.
The tiny brushes are ideal for all types of other bird feeders and their hard to clean spots. These small spaces that are hard to reach usually accumulate crud (another word for mold and bacteria build-up). It's imperative to bird's health to keep any feeder from growing crud in the first place.
And forget about the "red myth" for both nectar and feeders themselves… it's not true! We think the tiny sprites actually prefer home-made nectar over commercial mixes. Plain table sugar and water is it, that's all you need. 1 cup sugar to 4 cups of water. Store nectar in the fridge for up to two weeks. No need to even boil the water, but we boil one cup just to dissolve sugar more effectively. Adding 3 cups of cold water also alleviates any wait for cooling time. You can fill feeders immediately and hang.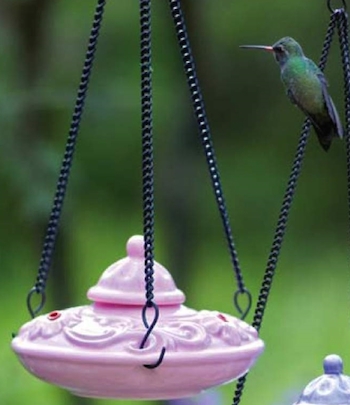 So many fun styles and colors that add interest to the garden, deck, patio or balcony! Hummingbirds will go for them provided nectar is fresh and there's no other pests around causing competition (ants. bees, wasps and yellow jackets). Leaking sugar water is the main culprit in attracting pests, so keep feeders clean and use an ant moat if the need arises. Place feeders away from windy areas as a rocking/moving feeder causes spillage. The sweet sticky stuff is a magnet for other visitors who are not so welcome.
Thanks Sephora for the mascara image above!