Happy Independence Day ~ Red, White and Blue Birds!

A safe and happy holiday weekend to all~
Finally a new camera… a real camera! First few practice shots bring some red, white and blue birds.
Baby blues learning the feeders – look at those faces!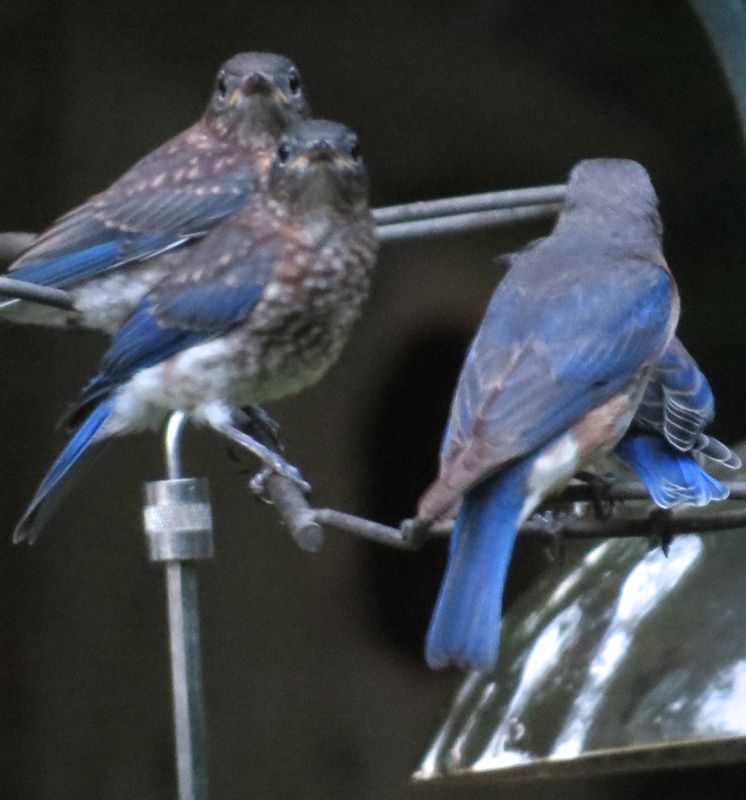 White Breasted Nuthatch on platform feeder. Not too bad for first try!
Male cardinal – They're molting now and looking a little funky… though in a few weeks their beauty will shine through with a new set of vibrant red feathers!
Lots of others but we'll stick with the 4th theme today! Wishing all a wonderful and safe holiday weekend!