Give a Dovecote Birdhouse for Father's Day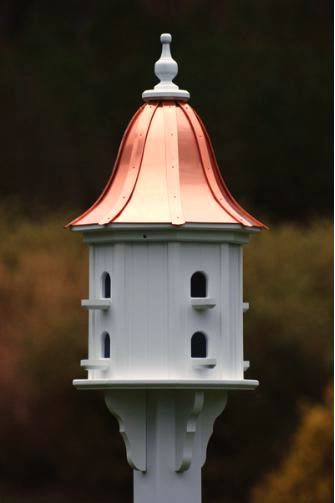 Because Father's Day is on the way, we'd like to offer a few unrivaled ideas for those dads who dig birds!
Looking for something special this year? A lasting gift to bring some real enjoyment can be found in birdhouses and feeders. There's nothing better than escaping daily chaos by connecting with nature… well, maybe a trip to the beach?
Grabbing time to just sit and watch birds at a feeder does something for heart and soul, it soothes the mind and quiets the brain. Listening to birdsong also has a tranquil effect, after all, it's been around since the dawn of time.
Traditional dovecote birdhouses have a new spin for sports-minded dads too! Sized from bluebird to mansion they're available in team colors. Since these are made to order, best to shake a tail feather to get it in time for Father's Day. Monday 6/15 is last call.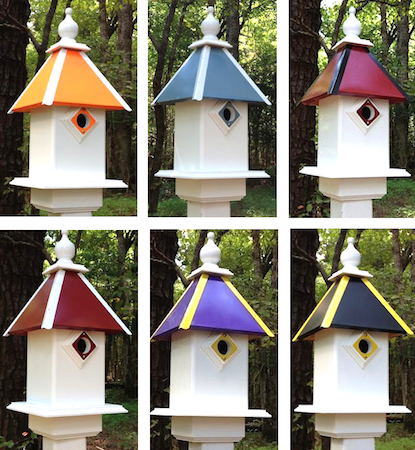 Lots of other unique gift ideas too, but remember the early bird catches the best birdhouses and feeders!
Oh yeah, the real beauty here is durable vinyl/PVC construction. These post-mounted bird homes look like wood, but wear like vinyl siding on a real house. There's no deterioration, no rotting or cracking. Take a garden hose to them for cleaning, they're built to last and USA made 🙂  Do right by Dad with a gift that's guaranteed to please him… and the birds!