Entice Songbirds to the Smallest Spaces with a Hanging Bird Bath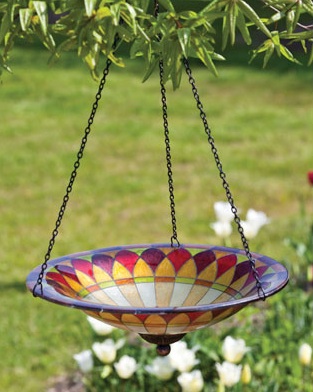 It doesn't take a gigantic yard to have to have colorful birds visiting! Good ol' H2O is the easiest, most cost-effective way to attract feathered friends to your place… even to your balcony, patio, porch, or small deck. Adding a hanging bird bath may fit the bill for you – it certainly will for the birds!
Vivid colors and fun designs abound for use as stylish decor to brighten up a boring area. They're versatile for use as a feeder in frigid weather too, accommodating just about anything from seed mixes, to suet, to peanuts. Good stuff for birds in winter!
The bath needn't be monster size either, as we've seen birds perch and drink from tiny ant moats. So petite size bowls also work fabulously for offering fresh water. And that's the trick – keeping the water fresh at all times.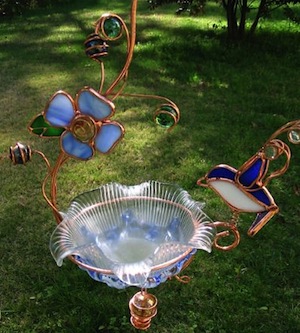 This unique stained glass and copper mini bath comes in six fun designs and is sure to attract some avian amigos to your place! It's reasonably priced under $25 too.
Lame post? Well maybe so, but this shut-down crap has us in a tizzy! Not only a detriment to the economy… it's a huge disgrace as the US is now the laughing stock of the world!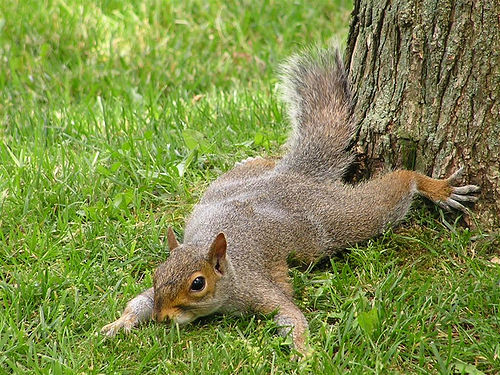 If you or I laid down on the job, we'd be fired! Shame on these elected officials! Nationa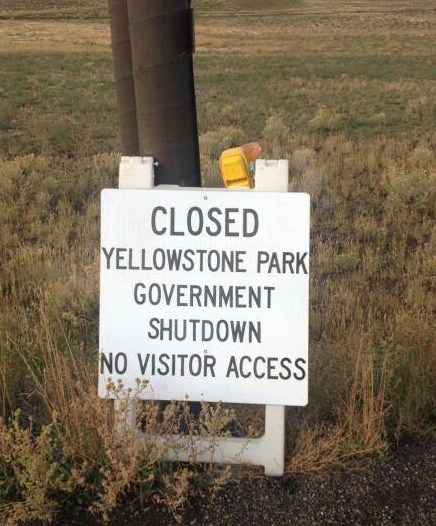 l parks are closed to visitors, but not to logging or special interests? Hey, at least bison get a break from hazing-courtesy of our National Fish and Wildlife Service. Enough to make one puke 🙁