Butterfly Feeders for Unique Garden Accents and Monarchs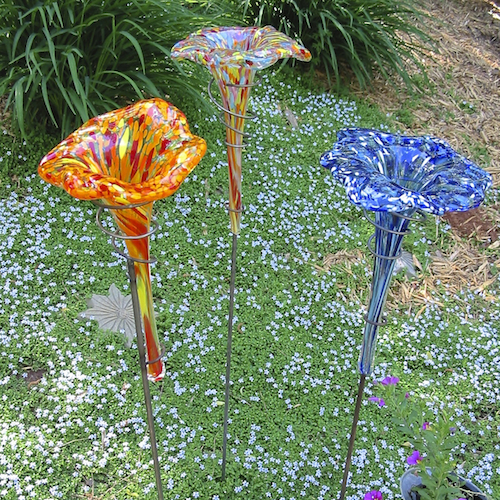 Buzz about the Monarch's dwindling population is more than justified. You may have heard about it, but if not check this fact: Since the mid-90's their decline has reached 90% from the 20-year average. What's this mean in terms of real numbers? Swap monarchs for people for a second, every person in the US would be gone except for those living in just two states!
One of the biggest reasons for their decline is believed to be the disappearance of milkweed- the Monarch caterpillar's only food source, and also the only plant on which Monarchs will lay their eggs. To name a few other culprits; urban sprawl, extreme weather, new farming practices and illegal logging in the butterflies' winter habitat in Mexico.
Offering suitable habitat and butterfly feeders really does help the local Monarch population. Don't bother with houses… they don't use them! Both can be fantastic and unique garden accents – with feeders being much more useful. Butterflies also adore leaf misters, set one up near lantana or any other nectar-producing plant and you're bound to see some winged action!
The butterfly feeders above are handmade, blown glass flowers on a 36-inch stake. They're versatile for nectar or fruit, and for songbirds too. The hanging butterfly feeder below has been tested and approved by butterfly experts. A special combination of wicks and tubes mimic real flower blossoms, the design and color attracts butterflies and the nectar reservoir size is ideal to minimize spoilage.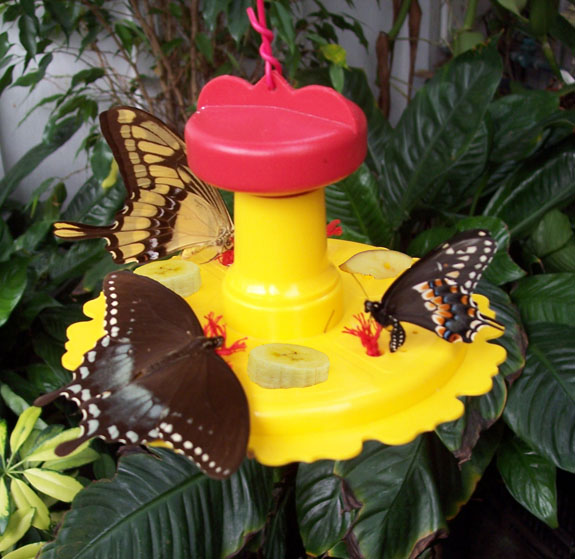 This season, Swallowtails have been spotted in our butterfly habitat, but no Monarchs yet 🙁 Still a few months for their presence in the southeast… we'll continue to feed and keep watch for the winged wonders!