bulk discounts on great bird house kits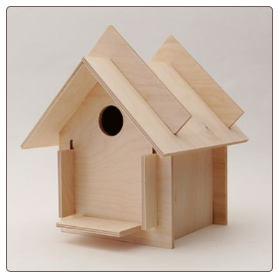 A swell project for kids aged 9 to 99, bird house kits have come a long way from the clunky, boring models of the past. Anything but boring, newer designs work the mind with their puzzle-like assembly. Many requiring no nails or glue, they make fantastic projects for school and youth groups, and real nesting sites for wild birds. Being fanatical backyard birders ourselves, with a commitment to conservation and the environment, you bet we'll be happy to discount any bulk orders for bird house kits!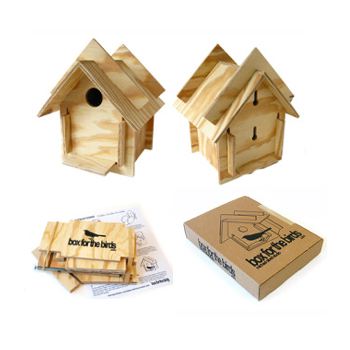 Several schools have already benefited from this offer, as well as the birds and the environment. For instance: Village Community School in New York purchased over 80 bird house kits for a park make-over last year. Aside from a generous discount, we donated nesting materials, a bluebird book, suet cakes with fun holders, and ideas for easy and inexpensive birdbaths. Together these items helped create a very bird-friendly habitat.