Fun Birdhouse Kits for Ages 8 to 88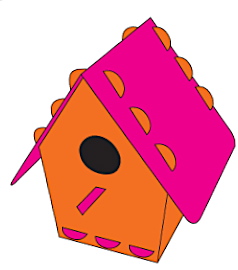 Innovative and fun to assemble, these recycled plastic birdhouse kits provide real nest sites for feathered friends. The vibrant color combinations (and patterns too) will have young and old admiring them for their simplicity and charm. No tools are required for assembly, and they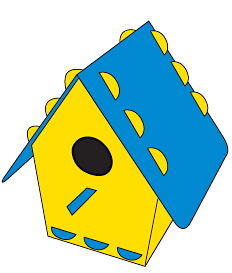 make great projects for a rainy day at home, and for youth or church groups.
The non-toxic plastic is safe for birds, and ensures many seasons of use and enjoyment. With a 1.25-inch opening, these birdhouse kits are perfect for small to medium size songbirds. The hardest part is picking out the color!
With a severe shortage in natural nesting sites, you can help birds to flourish and thrive in your neck of the woods by providing birdhouses for them to raise their young. Birdhouse kits like these also provide great roosting spots for cold winter nights. Please help house the birds!