keep ant moat water from evaporating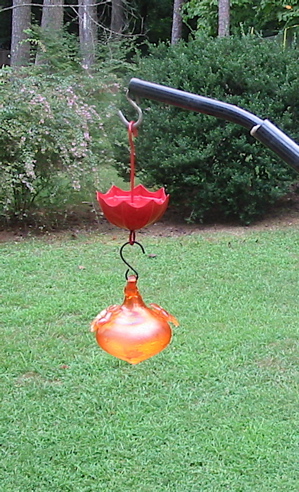 With the big migration underway, it's a hectic and busy time of year for hummingbirds! It's not the temperatures, but rather the number of daylight hours which dictate migration. This natural occurrence, along with instinct tells the tiny sprites it's time!
For their long journey back to Central and South America, hummingbirds will need lots of energy, and feeders are a critical source for that food. Due to extreme summer weather conditions around most of the country, many hummingbirds have become accustomed and/or dependent on them. Be sure nectar is always fresh and sans the ants!
If the water in your ant moat seems to evaporate quicker than you are filling feeders, this little trick will help slow the process. Cooking oil. Yes; corn, olive, peanut, any kid of cooking oil added to the water will greatly help slow evaporation. Just a drop or two will do it, and you'll always be covered in the pesky ant department!